Very few apartments priced at below VND25 million per square meter in HCM City exist, according to Ministry of Construction (MOC).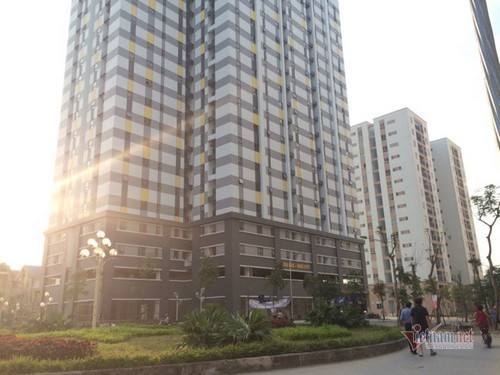 MOC, in its report about the real estate market in 2020, pointed out that apartment prices increased in the fourth quarter in 2020 and for the entire year of 2020.
The prices of low-cost, mid-end and high-end apartments rose by 2-3 percent in Q4 2020 in Hanoi and 3-4 percent in HCM City compared with Q4 2019.
Some apartment projects previously listed as low-cost products now have prices belonging to the mid-end segment, becoming unaffordable for low income earners in large cities.
However, the price increases vary for different types of apartments. Affordable apartments saw the sharpest price increase, followed by mid-end apartments.
The apartments priced at below VND25 million per square meters are no longer found in inner HCM City. They are only available in areas far from the center where infrastructure conditions are poor.
Meanwhile, there are a few social housing projects in Hanoi priced at below VND20 million per square meter, including IEC Thanh Tri, CT3-CT4 Kim Chung, Ecohome in Bac Co Nhue – Chem, and 19T4 in Ha Dong district.
In the mid-end market segment, priced from VND30 million to over VND40 million per square meter, there are some newly invested projects in the districts of Ha Dong, Thanh Xuan, and Cau Giay and Gia Lam in Hanoi.
In HCM City, the prices of mid-end products are higher than Hanoi, ranging from VND35 million to VND45 million per square meter.
The year 2020 witnessed newly invested high-end projects in both Hanoi and HCM City, priced at over VND50 million per square meter.
Le Hoang Chau, chair of the HCMC Real Estate Association (HOREA), said a mid-end 2-room apartment is priced at VND2.5 billion (VND35 million per square meter), which is 20 times higher than the income of families and individuals who can save VND8-12 million a month, or VND100 million a year.
Meanwhile, the apartments valued at VND2 billion or lower and social housing products have not been available in HCM City in the last two years.
Deputy Chair of the Vietnam Association of Realtors (VARS) Nguyen Van Dinh said that while people have to pay more, the quality of products is just middling.
According to MOC, the supply structure of real estate products has been adjusted recently, but remains unreasonable. While there is oversupply in the high-end market segment, there is a shortage of low-cost and social housing products.
In May 2020, the government asked MOC to compile a government resolution on solutions to encourage the development of affordable apartments (less than 70 square meters, no more than VND20 million per square meter). The draft resolution is awaiting approval.
Hong Khanh