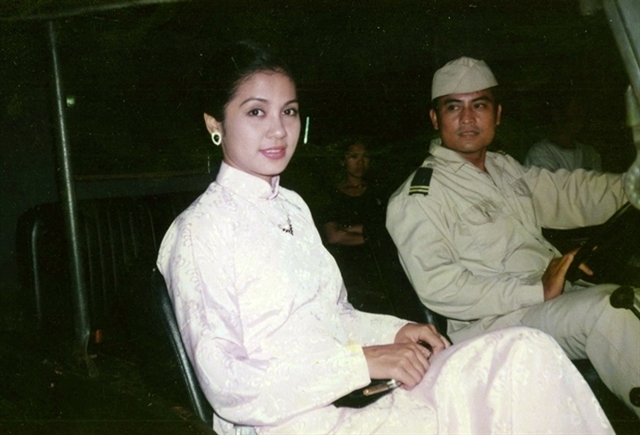 Movie star Việt Trinh (left)  performs in Người đẹp Tây Đô (The Beauty of the South), a TV series on Vietnamese revolutionists in the 1930s-40s directed by Lê Cung Bắc. The film was released in 1996 and has been rebroadcast on the Hồ Chí Minh Television. (Photo courtesy of the HTV)
HCM CITY — Meritorious Artist Lê Cung Bắc, a leading film actor and director of the South, died of cancer on Sunday in HCM City. He was 76.
Bắc was born in Quảng Trị Province in 1946. He loved theatre and led a drama club when he was at university in Sài Gòn (now HCM City).
Before 1975, he worked as a lead actor for drama theatres such as Sông Thao and Quê Hương in Sài Gòn. He attended short-term training courses in theatre in France and Canada in 1974.
In 1982, he began to be involved in movies. He performed in 200 TV shows and films.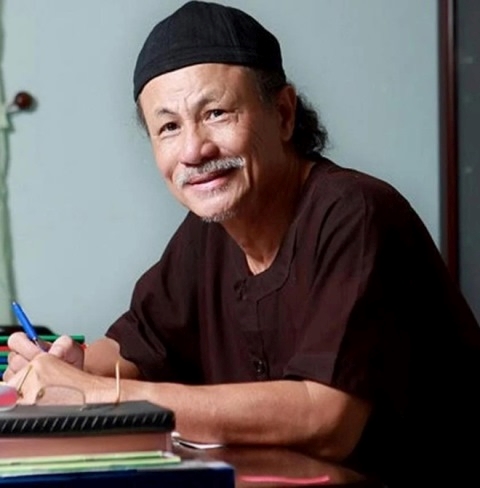 Meritorious Artist, film actor and director Lê Cung Bắc performed in and directed many films and TV shows during his 50-year career. (Photo courtesy of HCM City Artists' Association)
In late 1992, he worked as a video director for the State-owned Giải Phóng (Liberated) Film Studio of HCM City, one of the country's leading film companies in the 1980s and 1990s.
He was a pioneer in videography and filming who helped the film industry develop professionally.
His first film Trên Cả Hận Thù (More Than Just A Feud), a production about love and women, was a hit in the market in the early 1980s.
He directed and produced several TV shows and films, including prize -winning productions at national film festivals launched by the Việt Nam Cinematography Association and Ministry of Culture, Sports and Tourism.
He won a gold and a silver medal for the year's Best TV Show at the National Television Festival in 1996 and 2006.
"Bắc developed his career during the 1980s-90s period, which is recognised as the golden age of Vietnamese movies. His films provided viewers with deeper knowledge about the south's history and culture," said movie star Việt Trinh of HCM City.
Bắc's latest TV show, Mỹ Nhân Sài Thành (Beauties of Sài Gòn), was a production about the lives of Sài Gòn women and their lifestyle in the 1950s and aired on Việt Nam Television in 2018.
The 49-part series focuses on three characters who decide after a bout of soul-searching to join the Việt Minh Front (Việt Nam Independence League's Front) and develop a business.
The film attracted more than 120 skilled and amateur actors, including dozens of foreigners who live in the city.
It includes beautiful scenes of rivers and forests in Sa Đéc and Gò Công, both famous destinations of the south, interspersed with folk songs and traditional customs of southern people.
His funeral took place yesterday and was attended by popular Vietnamese artists in HCM City. — VNS