Six people have been killed in a fire at a tearoom in Vinh City in the central province of Nghe An.
Six people are killed in a fire at a tearoom in Nghe An Province on June 15
According to local police, the fire broke out at around 12.10 am on June 15 at Fill Tearoom at 146 Dinh Cong Trang Street.
"We had sent seven fire engines and dozens of policemen for rescue work," the police said. "The fire spread quickly inside the three-storey building with a firmly-locked door that had to be destroyed for the rescue work. The fire was brought under control in about 30 minutes and we found six bodies inside."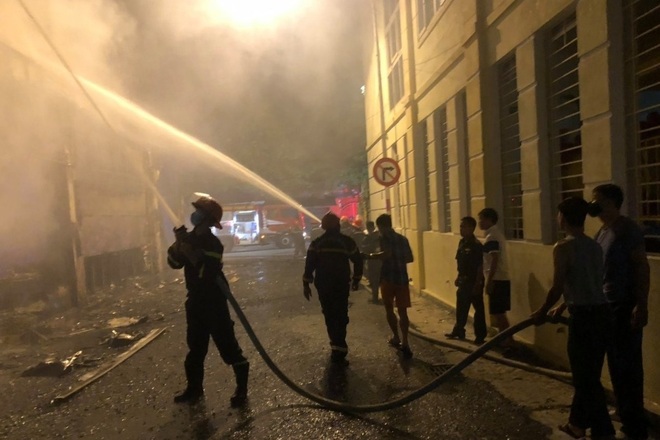 The first and second floors were burnt with damage estimated at billions of VND.

Director of the Nghe An Provincial Police Department, Pham The Tung, said that the tearoom had been closed for Covid-19 prevention since June 8.
"We are investigating the cause of the fire and the details about the victims," Tung said.