The southern province of An Giang has temporarily stopped receiving people from abroad by air to its quarantine sites as the locality is facing the risk of a Covid-19 outbreak.
The move was agreed by the National Steering Committee for Covid-19 Prevention and Control at a meeting with provincial authorities on Monday.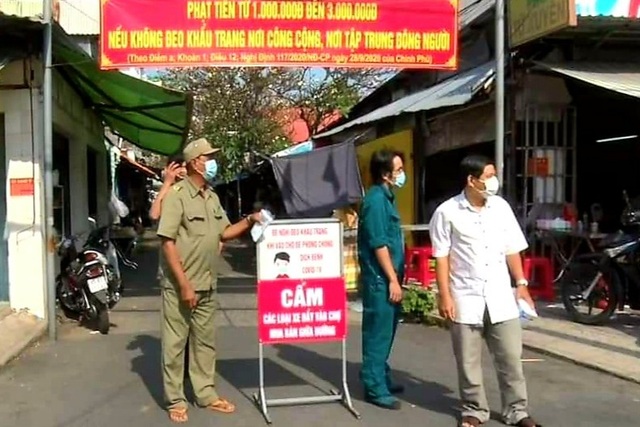 A Covid-19 checkpoint in An Giang

Between March 18 and April 23, An Giang quarantined 5,376 people who returned from abroad for Covid-19 prevention.
According to the province's Covid-19 prevention and control steering board, in the coming time, more Vietnamese people who live and work in Cambodia will return home through border gates in the area. This would include many illegal migrants.
Chairman of An Giang Provincial People's Committee Nguyen Thanh Binh said that the province has 100 kilometres of border with Cambodia, including two international border gates and many paths. In reality, many people have illegally entered Vietnam through border areas between An Giang and Cambodian localities.
An Giang has set up 200 teams and check-points for Covid-19 prevention in border areas. An Giang has asked Cambodian concerned agencies for Covid-19 prevention co-operation.
At the meeting, Nguyen Truong Son, Deputy Minister of Health and Deputy Head of the National Steering Committee for Covid-19 Prevention and Control, said that the ministry will consider providing more Covid-19 testing equipment for An Giang.
An Giang was also allowed to temporarily refuse to receive people who enter Vietnam by air.
Son asked An Giang to prepare scenarios on Covid-19 response, including the surge in the number of locally-infected cases and cross-transmission at quarantine facilities.