The Linh Ung – Bai But Pagoda, located in Son Tra peninsula in Da Nang City, was inaugurated in July 2010 after six years of construction.
A highlight of the pagoda complex is the 67-metre white Bodhisattva Guanyin statute standing atop a lotus-shaped platform. The pagoda has been a favoured spiritual destination for both domestic and foreign Buddhist followers and visitors for years.
An aerial view of Linh Ung – Bai But Pagoda. (Photo: VNA)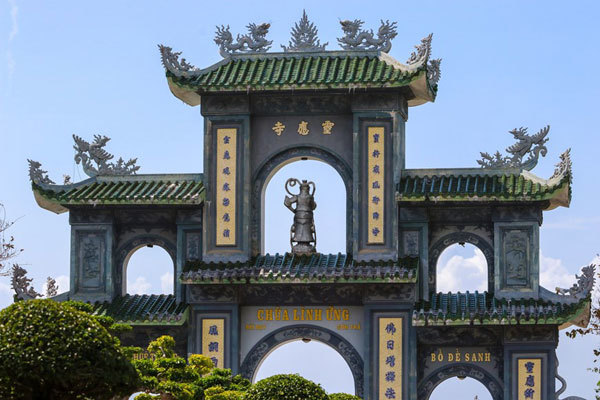 The Pagoda is built in a contemporary style in combination with inherent tradition of pagodas in Vietnam, with curved roof in dragon shape, and solid pillars surrounded by sophisticated sinuous dragons. (Photo: VNA)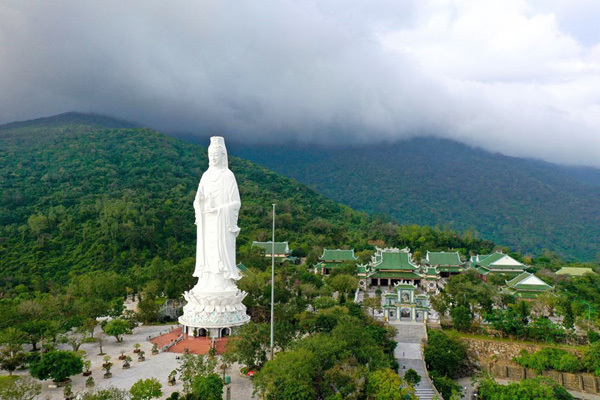 The 67-metre white Guanyin statute.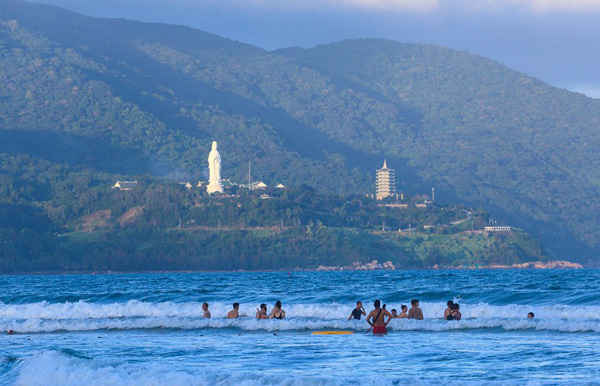 The Linh Ung – Bai But Pagoda complex is located on a hill of Son Tra peninsula, leaning on the mountain and facing the sea. (Photo: VNA)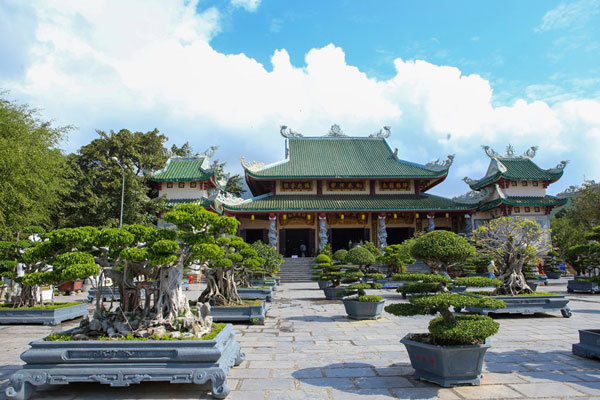 The main shrine of the Linh Ung – Bai But Pagoda complex. (Photo: VNA)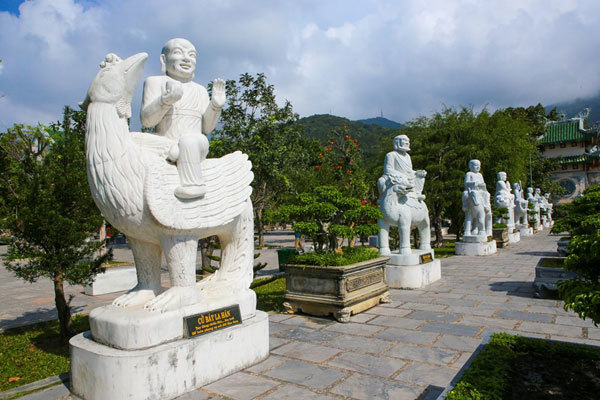 Statutes of eighteen Arhats are arranged by a rule to protect the main shrine of the Linh Ung – Bai But Pagoda. Each statue is the embodiment of different emotions, joy, anger, love and hate. (Photo: VNA)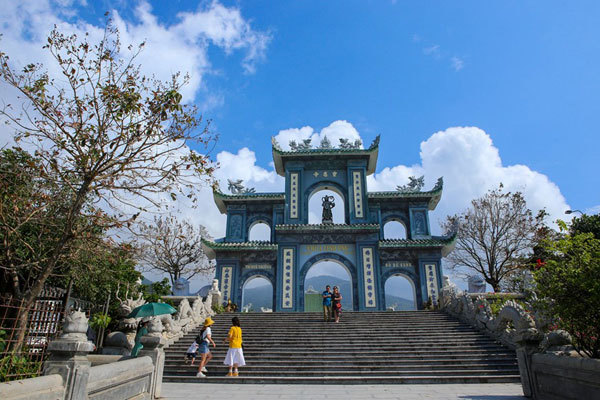 The stunning view of the Linh Ung – Bai But Pagoda complex is opened up after hiking up several stone steps to Tam Quan gate. (Photo: VNA)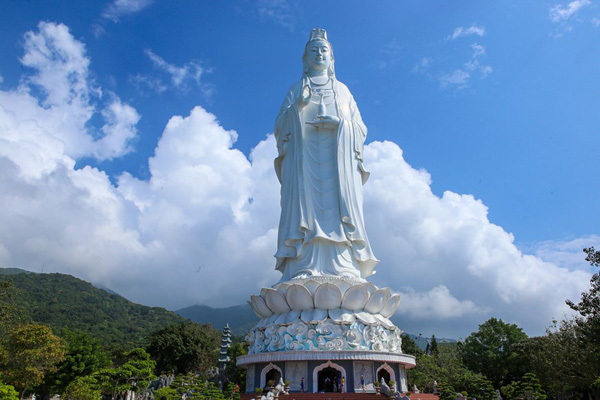 The 67-metre white Guanyin statute at Linh Ung – Bai But Pagoda on Son Tra Peninsula, 10 kilometres from Da Nang's centre. (Photo: VNA)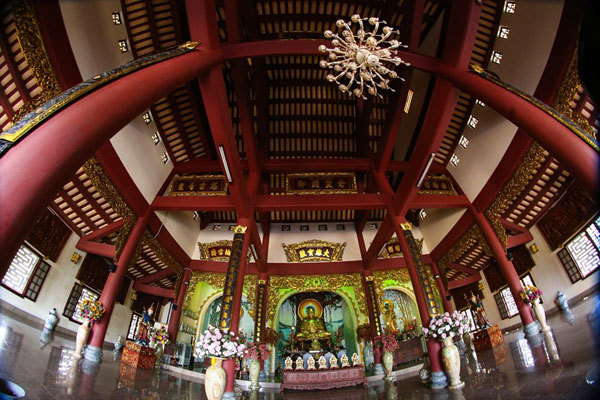 Inside the main shrine of the Linh Ung – Bai But Pagoda. (Photo: VNA)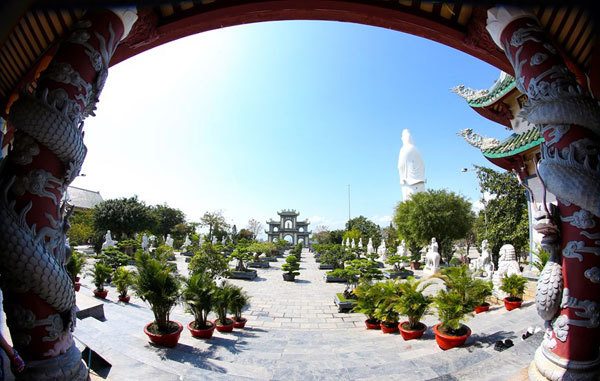 The Arhats statute garden seen from the main shrine. (Photo: VNA)
VNP/VNA