With the help of media and technology, millions of copies of books can be distributed overnight.
Tucker Max, three-time #1 NY Times bestselling author wrote in the preface to Brent Underwood's "Putting My Food Down": "My books spent five years on the New York Times' bestseller list. They got there through endless hours of hard work. If only Brent had been my marketer, I could have done it in five minutes with a simple picture. I'M SO STUPID!"
Other books have also been marketed well. The famous books about the boy wizard Harry Potter were once rejected by 12 publishers. They have sold more than 500 million copies. Along with eight movie adaptations that grossed $7.7 billion at the box office, the book helped J. K. Rowling become the first and only author to ever make the Forbes billionaire list.
Author Dan Brown only became globally famous with "Da Vinci Code" (published in 2003) after his novel was adapted into a movie in 2006. To date, Brown's works have been translated into 57 languages, with 200 million copies sold.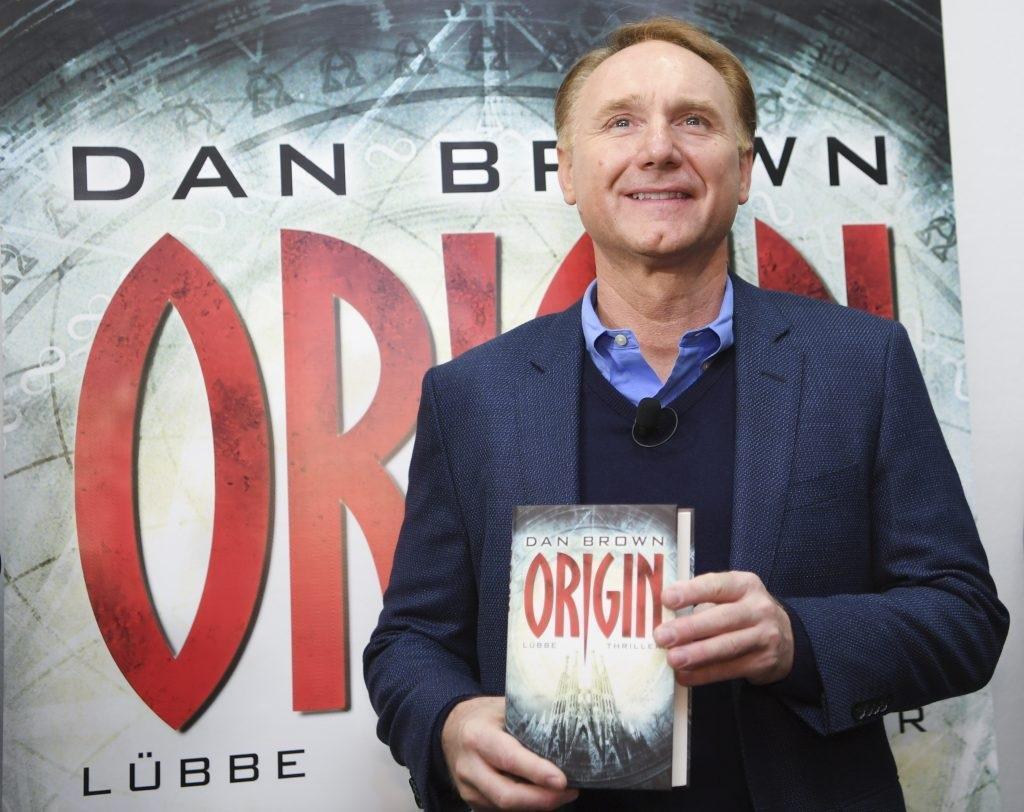 Dan Brown at the premiere of the latest book in the series about the fictional character Robert Langdon.
This is similar to classic books like "The Lord of the Rings" and "The Hobbit" by the late writer J. R. R. Tolkien. The six adapted films brought in over $5.8 billion at the box office and dozens of spin-off games. As a result, fantasy novels written in the middle of the last century still have a strong vitality, with 150 million copies.
George R. R. Martin also became famous after the novel "A Song of Ice and Fire" was adapted into the hit TV series "Game of Thrones" starting in 2011. Since then, 90 million copies have been sold with dozens of movies and spin-off games.
The same thing has happened with some Vietnamese authors, like writer Nguyen Nhat Anh. His works were widely known and were adapted into movies such as "The Girl from Yesterday" (published in 1989, adapted to a movie in 2017), "I See Yellow Flowers on Green Grass" (published in 2010, adapted film released in 2015) and "Dreamy Eyes" (published in 1990, adapted to film in 2019).
Book publishing
The United States has had a long-standing publishing industry with companies running campaigns to create bestsellers.
Along with the development of technology, writing "best-selling" books has become an industry.
Through its Kindle Direct Publishing policy, e-commerce giant Amazon allows anyone in any language to write and offer their books on the market.
Book authors can choose to sell paper books, eBooks or audiobooks. Just like Netflix offers video on demand, Amazon has explored a completely new concept – print on demand.
Tech giants like Amazon, Google and Apple have a content distribution platform that dominates the online self-publishing game.
Bringing trends into the book industry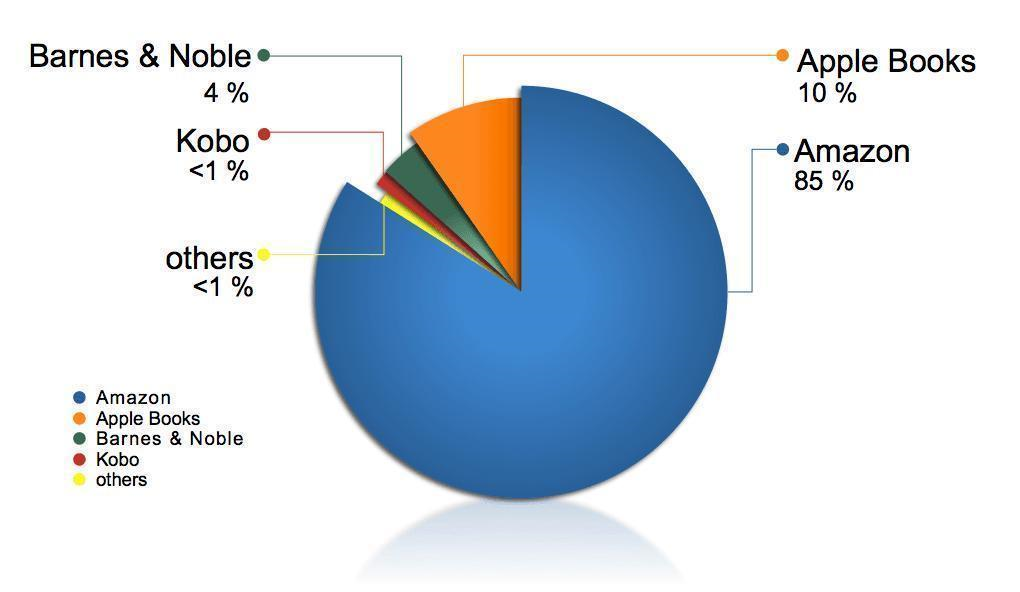 Amazon holds the largest market share in the self-publishing market. (source: kindlepreneur.com)
In 2010, Google estimated that there were 130 million book titles in the world. By 2019, Google had only scanned more than 40 million titles. The consequence is that the book publishing industry has been industrialized, making it harder for readers to choose, thereby losing interest in new books.
In the US, the number of book titles published in 2020 increased by 8.2% to 751 million copies, but the Book Publishers Association only recorded a 0.1% increase in revenue during the same period.
The story of books and the problems of the publishing industry in the digital age is a global story and Vietnam is not an exception. In the past there were a handful of new books every year and thus there were books that were read by millions of people and reached awareness of the whole society.
Now, every year there are nearly 40,000 book titles. Each book is printed with a few thousand copies and so, no book has millions of people reading it. No book becomes part of public awareness, and cannot create national power.
Today, there are many new tools to create the future of books: digital technology, the technologies of the 4th Industrial Revolution (besides institutional and policy tools).
Bringing the trends of the digital age, which many other fields have applied for decades, into the publishing industry is the solution.
Besides the traditional book with hundreds of pages, there are versions which are shorter or search engines to help readers quickly grasp the main content of the books. When there are many versions serving different viewing devices and audiences, each person can read several dozen books a year instead of just a few books.
Now people have many ways to read: e-books, online books, graphics, data… and many more. With this approach of reading books as not only for knowledge but also emotion, making multimedia books is a way to both keep the core value of books and add new changes in line with the times.
Books are an open and evolving concept. Publishing books on many different platforms will help the publishing industry better fulfill its mission.
One of the differences when a society transforms digitally is the cooperation to create values. Previously, book writers, book publishers, book distributors, readers, book archivers, and others were independent from each other. But if they are together from the beginning, the new value will be completely different. Publishers themselves can become a digital platform for readers to become writers.
Phuong Nguyen