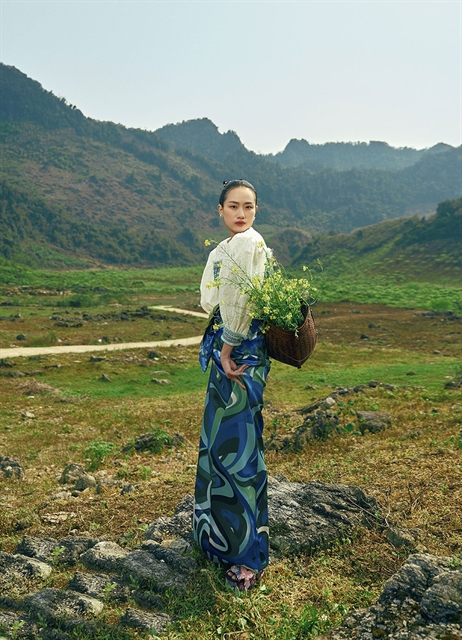 Designer Thuỷ Nguyễn's new collection, 'Tơ Hồng' (Pink Silk), comprises 30 designs that are themed on ethnic women who live in remote northern highland areas. Photo courtesy of Thuỷ Design House
HCM CITY— Northern highland women and their lifestyle is the premise of a new collection called Tơ Hồng (Pink Silk) by designer Thuỷ Nguyễn.
The collection comprises 30 designs for women in cotton, silk and satin in vivid colours like blue, red and pink that the designer has created after visiting northern mountainous areas and interacting with the ethnic minority women who live there.
She said she was inspired by both the remote areas and how the women lived their lives there.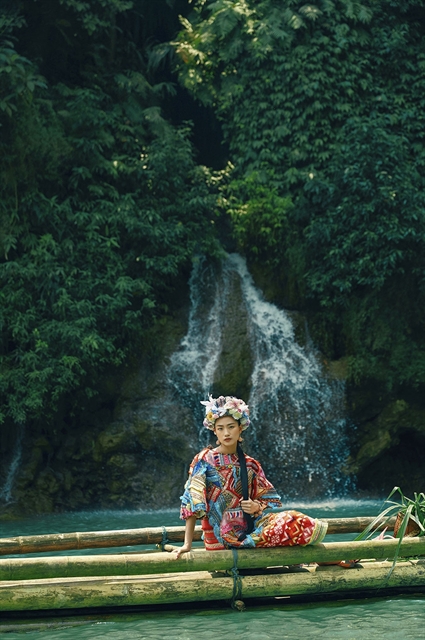 The new collection by designer Thuỷ Nguyễn, 'Tơ Hồng' (Pink Silk), reflects the nation's folk traditions in vivid colours. Photo courtesy of Thuỷ Design House
Each design in the collection is linked to stories and dreams that the women living in remote mountainous areas nurture, she added.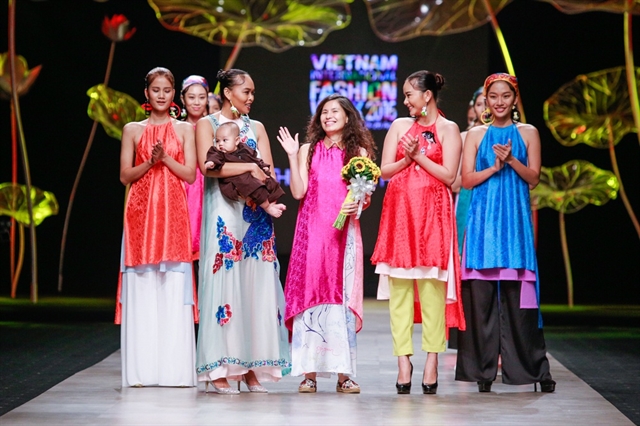 Designer Thuỷ Nguyễn (centre) and fashion models from HCM City. Photo courtesy of Thuỷ Design House
"I want to highlight Vietnamese folk culture and lifestyle through my designs," said 41-year-old Thuỷ, founder of the Thuỷ Design House fashion brand.
A Hà Nội native, she studied painting at a university in Ukraine in 2003 and went on to become a self-taught fashion designer. She opened her first store in HCM City in 2011.
In 2016, she was invited to be a costume designer for Cô Ba Sài Gòn (The Tailor), an award-winning romantic comedy produced by movie star and producer Ngô Thanh Vân.
The film features Vietnamese women living in Sài Gòn (now HCM City) in the 1960s. Its leading character, actress Ninh Dương Lan Ngọc of HCM City, was named the Face of Asia at the 22nd Busan International Film Festival in South Korea in 2017.
For Cô Ba Sài Gòn , Thủy created many áo dài (traditional Vietnamese dress) for the actors to wear . She said she loves working with Vietnamese satin, silk and velvet.
Thuỷ is still involved in painting and the arts. She is a founder of The Factory Contemporary Arts Centre, an institution in HCM City that encourages young artists in different fields.  VNS
Pink Silk collection accentuates northern highland folk traditions have 550 words, post on vietnamnews.vn at May 21, 2022. This is cached page on Talk Vietnam. If you want remove this page, please contact us.