Bank shares continue to attract cash flow. The VN Index has climbed to new highs, exceeding the 1,500 point benchmark.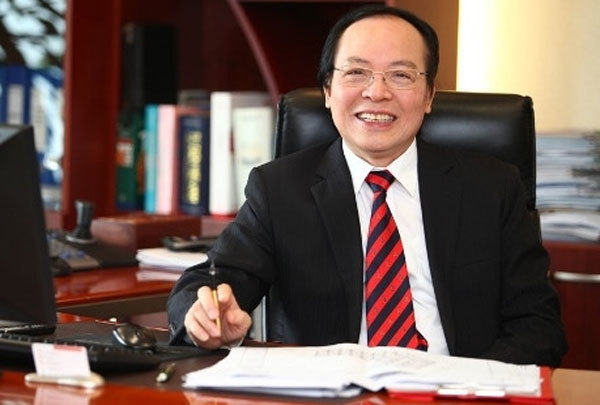 TPBank owned by Do Minh Phu got permission to raise the credit growth rate limit
Opening the November 25 morning trading session, VN Index surpassed the 1,490 point threshold. At 10.30 am, the index stood at 1,501.77 points, increasing by 12 points (0.87 percent). It came closer to the strong resistance threshold of 1,500-1,510 points. This is a historic record for the Vietnamese stock market.
Amid the market's excitement, some bank shares saw prices increasing slightly, following the good news on credit limit lifting.
TPBank owned by Do Minh Phu got permission to raise the credit growth rate limit from 17.4 percent to 23.4 percent for the entire 2021, while Techcombank by Ho Hung Anh to 22 percent and both MSB and MBBank over 20 percent.
Other commercial banks also have higher credit growth rate limits, including Vietcombank (15 percent) and BIDV (12 percent).
As banks have been granted more credit room, they have larger space for growth. The credit limiting lifting is extremely good news for banks which have hit the credit ceiling after the first nine months of the year thanks to the strong recovery of the national economy.
HCM City has reopened its production and business activities, which is expected to help recover credit demand in Q4.
Bank shares are expected to get big benefits if the State Bank of Vietnam continues delaying the plan on tightening control over banks' use of short-term capital for long-term lending.
Prior to that, the central bank delayed the plan for one year. From January 1, 2020 to the end of September 30, 2021, banks were allowed to use a maximum 40 percent of short-term capital for long-term lending. The proportions will fall to 37 percent from October 1, 2021 to September 30, 2022, to 34 percent from October 1, 2022 to September 30, 2023 and 30 percent from October 1, 2023.
The loosening of the regulation on using short term capital for long term lending is applied in the context of many banks' good performances.
Techcombank has pioneered demand deposits from investors. Billionaire Ho Hung Anh is still in the No 1 position among bankers, while his wife is among three richest spouses in the stock market.
Techcombank reported pre-tax profit of VND5.56 trillion in Q3, 40 percent higher than the same period last year, and VND17 trillion over the first nine months of the year.
Its CASA (Current Account and Savings Account) was 49 percent in late September 2021, higher than 46.1 percent in late June.
TPBank plans to issue 410 million shares to increase its charter capital from VND11.716 trillion to VND15.817 trillion.
V. Ha
Stock trading booms, money flows to bankers' pockets have 601 words, post on vietnamnet.vn at November 26, 2021. This is cached page on Talk Vietnam. If you want remove this page, please contact us.