Camping on Ha Giang white cliffs, where you can appreciate the beauty of Nho Que River and the winding Ma Pi Leng pass road with overlapping mountains, has become popular among young travellers.
It is a familiar site for travelers and adventurers due to its poetic and unspoilt terrain. Many tour groups come to tackle the white cliffs but also stay overnight.
The white cliffs, commonly known as the Ha Giang God cliff, are located atop rocky Ma Pi Leng pass. The route to the white cliffs is about 160km from Ha Giang city and is a must-see for travelers and adventurous.
Most recently, travelers have heard about the "coordinates" of camping at this cliff. This space is just 15-20m2 broad, piled with stones, and leveled in the core of the stone arch. The picturesque Nho Que River and the meandering Ma Pi Leng pass with mountains and hills can be seen from here.
Many indigenous people believe that this white rock region was the route between Dong Van and Meo Vac before Ma Pi Leng Pass. The 'Meo' King and his entourage stopped here when passing by.
Nguyen Trung Duc, a Ha Giang tour guide, recently went on an overnight camping trip with pals. The images of the immaculate location in the center of the steep cliffs caught the online community's attention.
Duc said his group tented around 40 minutes away from the motorcycle stop. Mr. Duc's company opted to hike from the Pai Lung viewpoint to the campground. With an abyss below and a narrow route ahead, the route however is protected by iron fences, so it was not too risky.
"The weather should be checked before traveling, and to go on a wet day is not quite preferred. This time of year had lovely clouds, nice temperatures and required less work," Duc said.
Duc has climbed and crossed mountain communities because of his profession. He has also conquered mountains including Fansipan in Lao Cai, Tay Con Linh in Ha Giang, and Chieu Lau Thi in Chieu Lau. So this excursion to White Cliffs was not too taxing.
The team took thick garments because the camp location was high and chilly at night and in the morning. They also prepared adequate food and water. They put out the fire at dusk. Nothing except untamed, rustic nature and solitude can be found here. The gang grilled meals, drank tea, discussed, and admired the starry sky.
Duc could see the Nho Que River, the Ma Pi Leng pass snaking around the mountains, and the sea of clouds floating in the sky before morning. The view was picture perfect. He had driven by the white cliffs numerous times, but had never stopped to see the sunset or dawn. This was an excursion to appreciate the vista.
With only a 10-person capacity, this camping spot is not suitable for large groups of travelers. So, before camping here, double-check. Visitors may look in from afar and check if a party has already tented.
This white cliff campground was new to Dung Pham. "I read about this site online and decided to visit. Seeing Nho Que River, Ma Pi Leng pass, and the beautiful natural environment was unexpected. I predict a boom in tourism in the future," Dung said.
A mattress or blanket should be brought due to the jagged and hard granite if one wishes to stay the night. Visitors must also tidy up after themselves.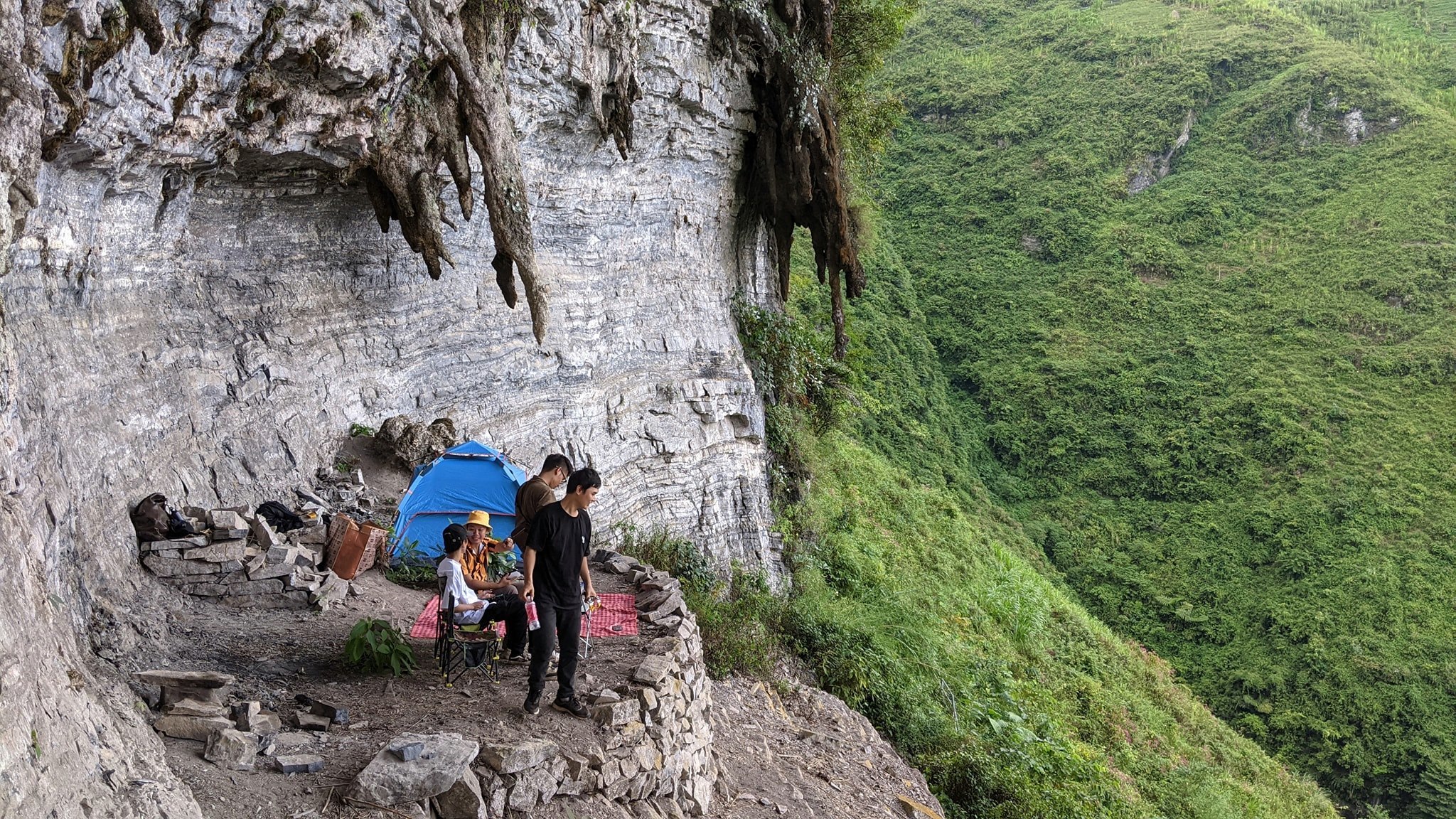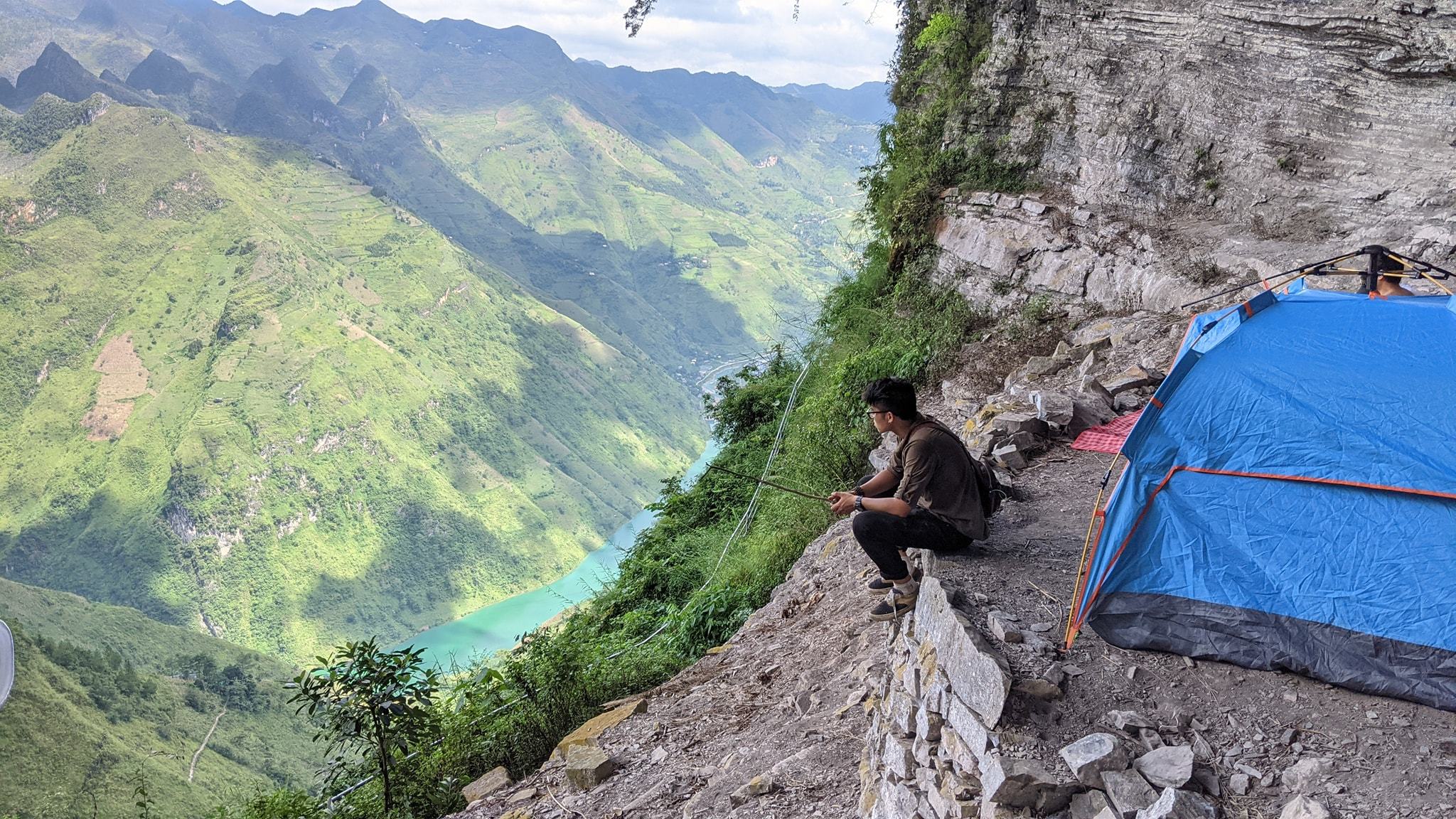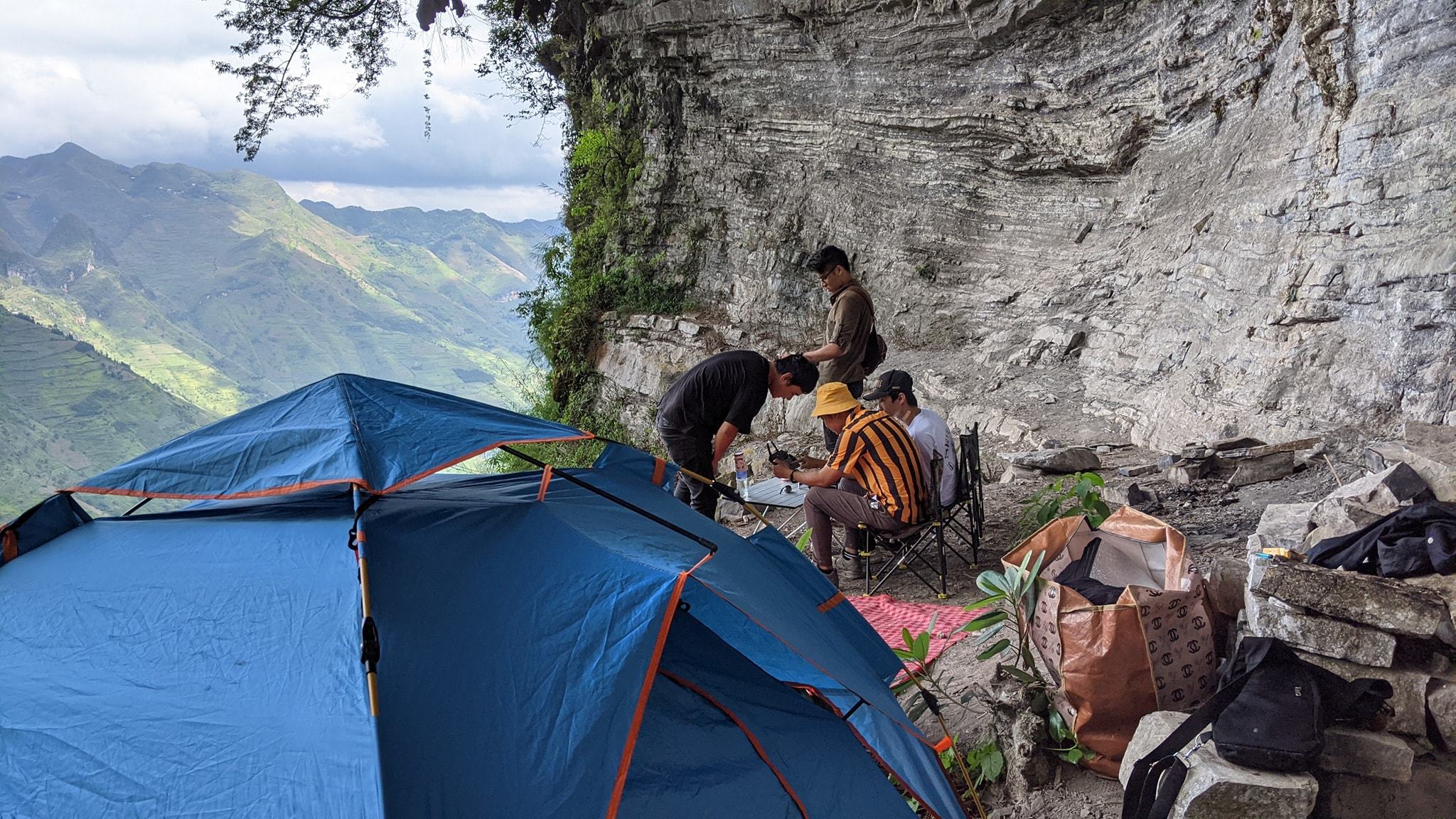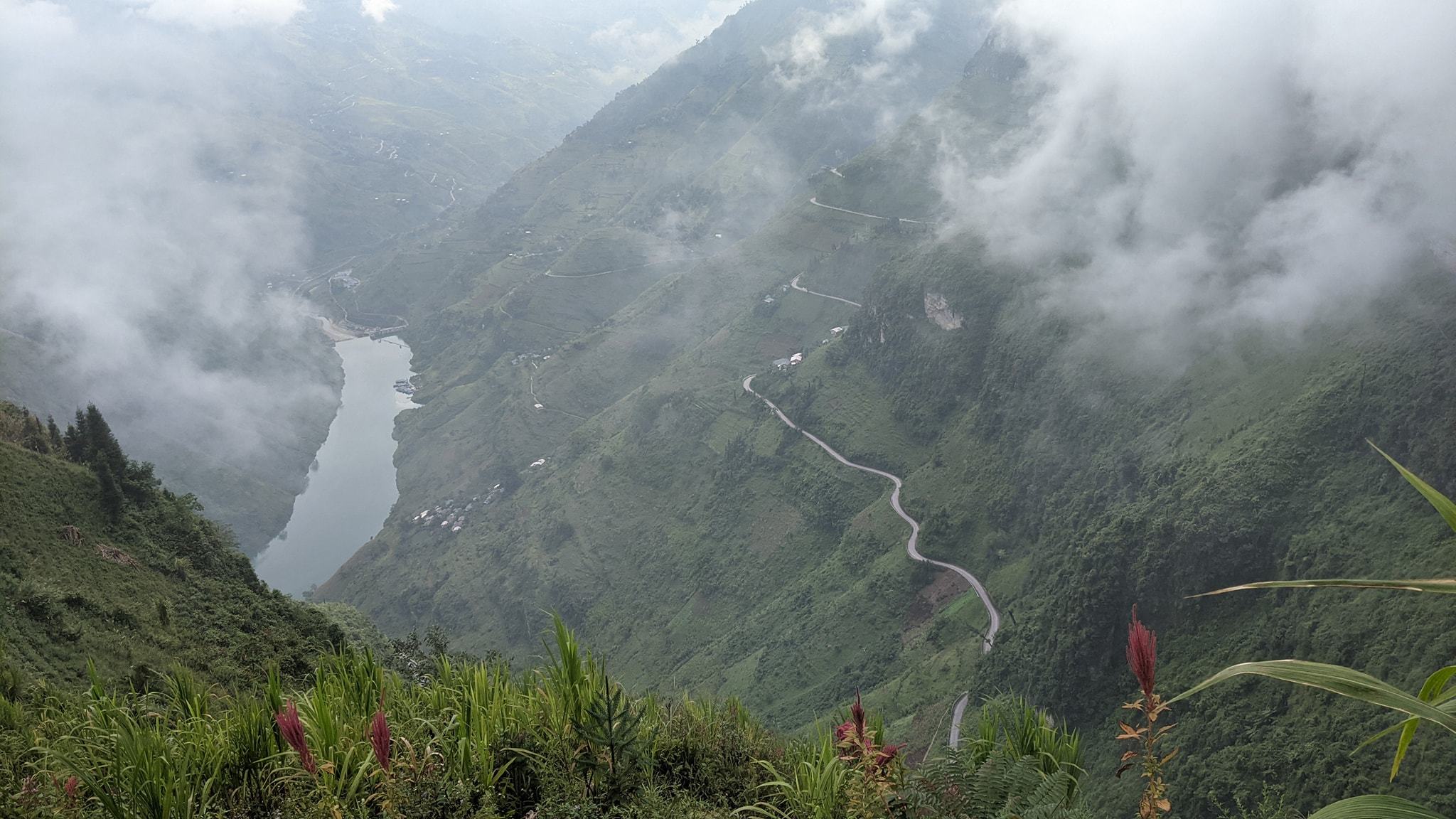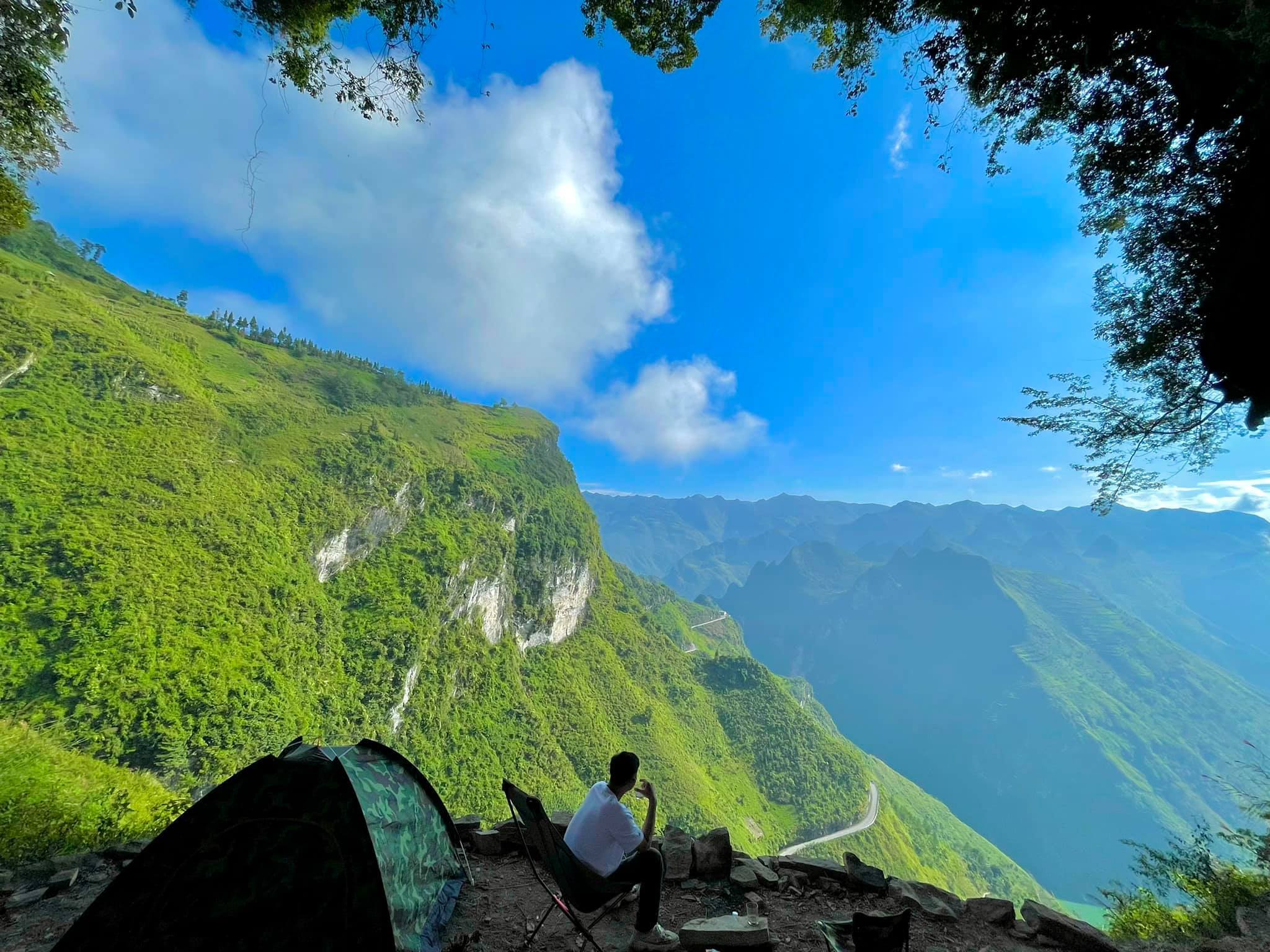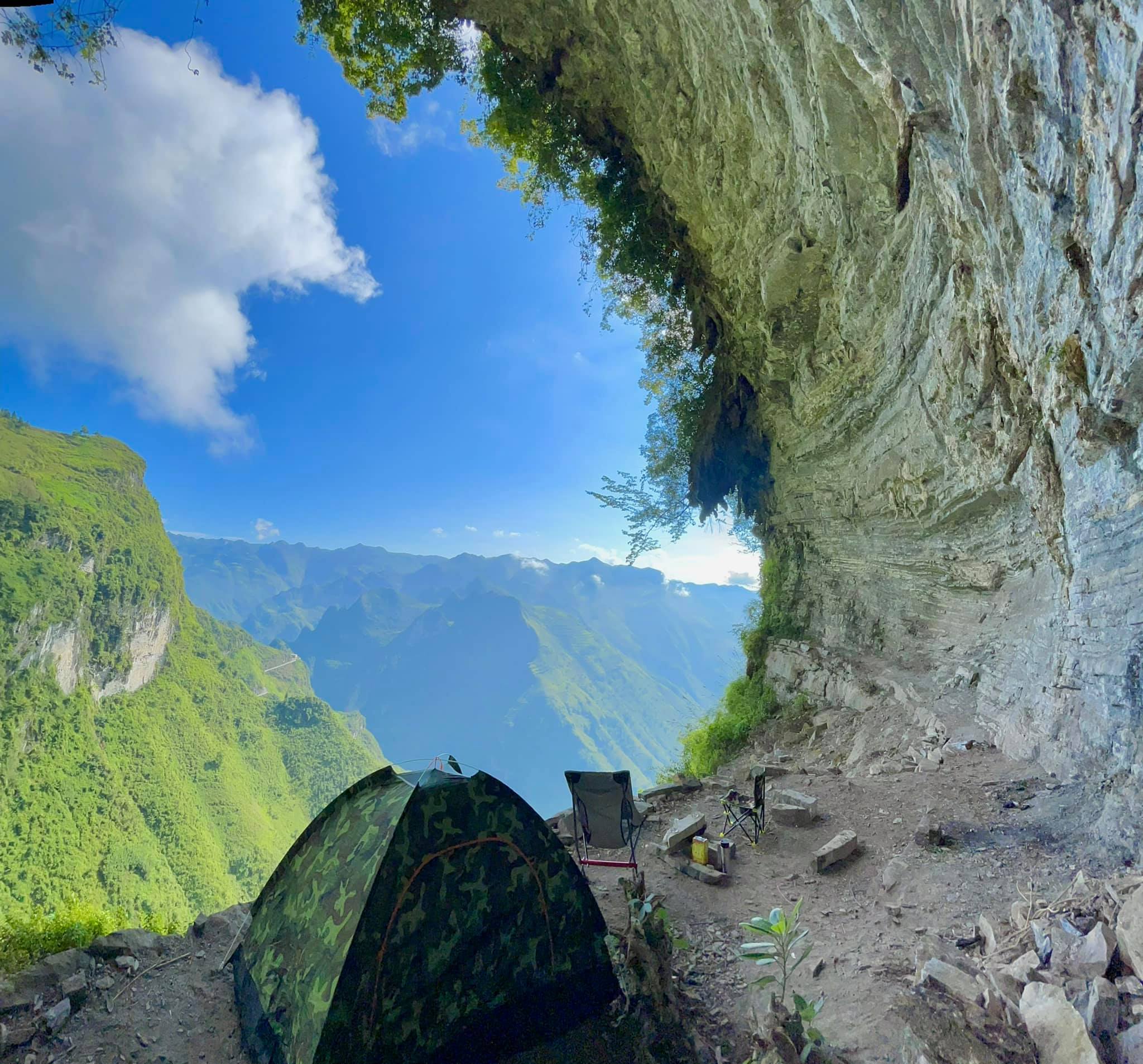 Photos taken from the white cliffs by Nguyen Trung Duc.
Linh Trang
Camping on the white cliffs in Ha Giang have 752 words, post on vietnamnet.vn at October 27, 2021. This is cached page on Talk Vietnam. If you want remove this page, please contact us.