Two small children in the southern province of Phu Yen are in need of financial support after their mother died from Covid-19.

Nguyen Dai Hung, 8, and his three-year-old sister Nguyen Bao Han are in need of help after their mother dies from Covid-19
Nguyen Dai Hung, 8, and his three-year-old sister Nguyen Bao Han are living with their elderly grandparents in Phu Hoa District.
The grandfather, Pham Xuan Thong said that his daughter Pham Thi Bao Tram, 30, got married in 2012 and had two children. She divorced in 2018 and sent the children to live with him before leaving home for Ho Chi Minh City to work for a garment company.
"As a worker, my daughter earned a modest income," the man said. "She sent us VND4 million (USD 174) a month to support the children. To save money, she only visited us once a year during the Lunar New Year Holiday. But she called us every day via Zalo or Facebook."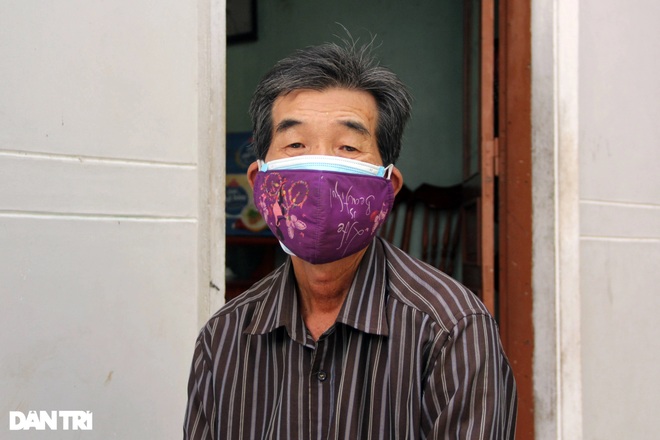 The grandfather Pham Xuan Thong
The grandfather said that his daughter last visited home on the 2021 Lunar New Year Holiday in January. In late August, she told them that she was infected with Coronavirus and was admitted to Thu Duc Hospital. But then she died after nine days.
"The hospital called to inform us about her death," he said. "Her body is still being kept at the hospital to wait for cremation."

The elderly man said that he is now very worried about the future of the children.
"Me and my wife are both old and our health is not good," he said. "We have a small store that brings little income and can't cover the study fees for the children."
Chairman of Phu Yen Provincial People's Committee, Tran Huu The visited the family on September 7 to express his condolences over the mother's death. The official also gave the children VND 5 million (USD217) to prepare for the new school year.
The chairman has asked authorities in Phu Hoa District to create favourable conditions for the two children to continue their studies.
He also called for financial support from kind donors to support the family.
A statistic from the Ministry of Labour, Invalids and Social Affairs showed that as of August 31, there were 250 children who lost their mother, or father, or both to Covid-19. Head of the Department of Children Affairs under the ministry, Dang Hoa Nam, said that they are considering measures to support these children.
"We'll try to find people who can replace their parents," he said. "In case there are no people to take care of the children, we'll send them to local social protection centres."
Two children need help after losing mother to Covid-19 have 646 words, post on dtinews.vn at September 10, 2021. This is cached page on Talk Vietnam. If you want remove this page, please contact us.