The Government has agreed to use VND14.62 trillion from the State budget for the fight against the Covid-19 pandemic in 2021.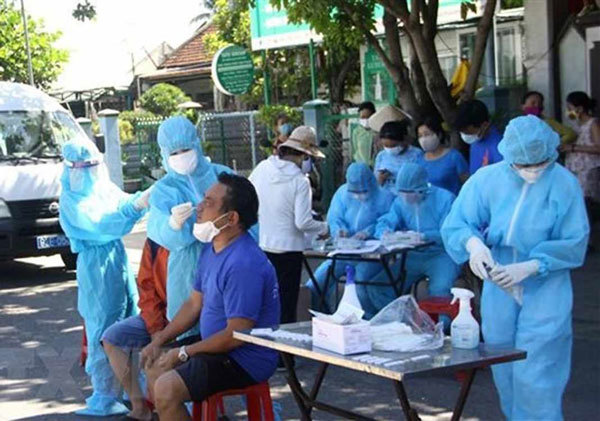 Medical workers take samples from residents for Covid-19 testing. The Government has decided to add VND14.62 trillion to the anti-Covid-19 fund. – Photo: VNA
According to a resolution signed by Deputy Prime Minister Le Minh Khai on September 9, the decision was made following a proposal from the Ministry of Finance. The ministry will be responsible for the use of the amount, the local media reported.
The Minister of Finance, on behalf of the Government, will report the use of the amount to the National Assembly's Standing Committee
The prime minister had earlier asked the Ministry of Finance, other relevant ministries and localities to allocate the State budget and other legal funds for the fight against the pandemic and the treatment of Covid-19 patients.
The budget is made available owing to the reduction of public investment and other State expenses.
The costs for conferences and domestic and foreign trips of ministries, State agencies and localities would be halved, except for urgent activities to serve the anti-pandemic fight of the Ministries of Health, National Defense and Public Security and diplomatic activities of the Ministry of Foreign Affairs. In addition, other regular expenditures, excluding salaries and other incomes, would be cut by 10%.
Unnecessary expenditures are also held back to add more budget to the localities.
Source: Saigon Times
Govt adds VND14.62 trillion to anti-Covid-19 fund have 348 words, post on vietnamnet.vn at September 10, 2021. This is cached page on Talk Vietnam. If you want remove this page, please contact us.