Many business owners have found major partners after joining international B2B marketplaces.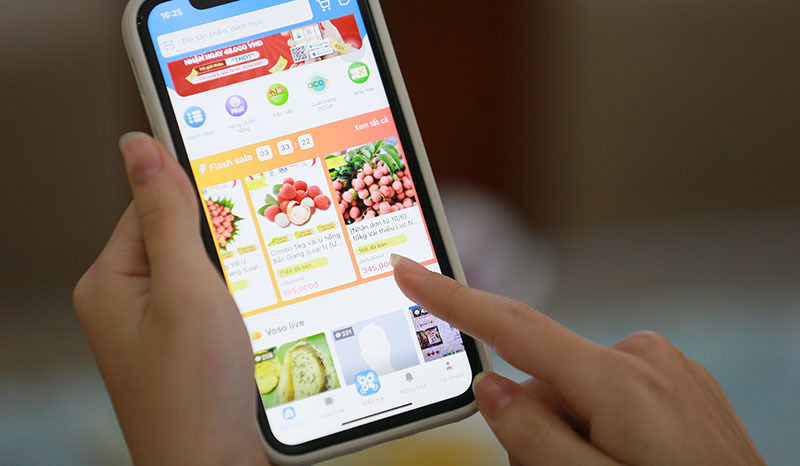 Vihaba is a small and medium enterprise that exports and distributes agricultural products, handicrafts and garments. Since the enterprise began selling products on Alibaba, its revenue has increased by 55 percent over the last two years.
Vietnam's products are exported to many big markets, including the EU, US, the Middle East and Southeast Asia, thanks to the e-commerce platform.
A representative of the company said the company makes the most of the e-commerce platform to effectively manage clients and improve the advertisement of products.
DSW received orders soon after entering Alibaba. Its CEO Tran Thi Yen Phi said since the day of getting the first order worth $3,000, the company's export turnover reached $400,000 a month. Ten percent of that comes from the contracts it gets via Alibaba.
DSW has expanded its business scale, exporting products to 10 markets, while its staff has increased from 10 to 40 workers.
Roger Lou, Vietnam country director of Alibaba, said Covid-19 has changed everything, especially the business model. More and more B2B businesses are trying online business and choose digital transactions instead of traditional ones.
Most B2B suppliers prefer online trading and up to 80 percent look to interact online or digitally. Digital trade has a lot of advantages over traditional trade, including easy scheduling, cost savings and safety. It is not a choice but a must for all business fields, not only farm produce trading.
A report showed that over 25 percent of Alibaba's suppliers are from Vietnam in the field of food and agriculture. F&B and agriculture alone receive over 2,500 inquiries from buyers on Alibaba.com each month.
Because of the pandemic, traditional B2B buyers have changed. They tend to seek online supply sources instead of offline. Within one year, from September 2019 to September 2020, the number of buyers on Alibaba rose by 84 percent and the total transaction value by 110 percent.
Tuan Luong, deputy director of the Kien Thuan General Service Cooperative, said that global cross-border trade via online platforms is the best solution to help SMEs (small and medium enterprises) overcome difficulties now and in the future.
Alibaba earlier this year cooperated with Vietrade, the first step in the path of building alliances with local economic partners, to help promote growth for SMEs by accessing buyers around the globe.
Roger Lou said that Vietnam have highly original products and Vietnamese are industrious, friendly and clever, which explains why they have been successful online.
Duy Anh
E-commerce turns small businesses into big cross-border traders have 616 words, post on vietnamnet.vn at September 17, 2021. This is cached page on Talk Vietnam. If you want remove this page, please contact us.