Chilean Ambassador Patricio Becker writes to Việt Nam News on the nation's Independence Day.
On September 18, 211 years ago, Chile decided to become an independent country, believing that the best way to promote peace and stability is by maintaining a stable democracy anchored in the rule of law.
The last few years have been quite challenging for our nation, facing natural disasters, social unrest, or the multiple consequences produced by the COVID-19 pandemic. Nonetheless, our country has decided to work united to overcome these difficult times to ensure a better future for the next generations. Last year in a historic referendum, Chileans agreed to draft a new constitution by a Convention entirely elected by citizens whose composition has gender parity and reserved seats to guarantee the participation of indigenous people.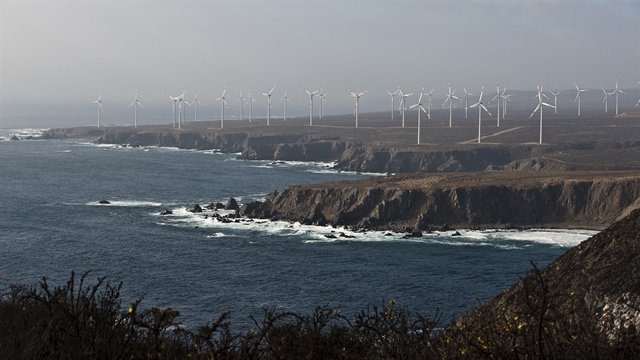 Coastal wind farm in Coquimbo region. Photo courtesy of the embassy
Therefore, on this 211th anniversary of our independence, we have much to celebrate. Today, our country is one of the leaders advocating free trade and foreign investments and a promoter of human rights, democracy, and climate action.
Chile has signed and implemented a network of treaties, including 29 Free Trade Agreements (FTAs) and 32 Bilateral Investment Agreements (BITs). Such instruments have been highly beneficial to the country and mean that Chile has voluntarily assumed a set of obligations, such as non-discrimination between domestic and foreign investment.
But Chile's international vocation is expressed through its contributions to the world, which extend well beyond the mutual benefits brought about by trade and investments. Among the most important, we can refer to the protection of Antarctica, whose significance for the whole planet is paramount, not only because it is the world's largest reserve of freshwater, but also because of its holistic impact, resulting from the mirror effect of radiation on global temperatures, sea levels and the formation of cold-water currents in the oceanic system.
Also, Chile is already making enormous contributions in the field of astronomy. The combination of high summits, low atmospheric humidity, and clear and dark skies results in 70 per cent of the world's astronomic observation capacity today is based in Chile.
Furthermore, Chile holds tenth place in the world in terms of marine areas extension, of which today 43 per cent is environmentally safeguarded by Chile, mainly through Marine Protected Areas. Moreover, Chile has joined other like-minded countries to promote the conservation of the ocean beyond national jurisdictions.
Likewise, our geography has provided us with a natural laboratory for the energies of the future and a privileged place to produce zero-emission fuels. Our long latitudinal extension allows us to have the strongest solar irradiation on the planet at the Atacama Desert, while in the extreme south of the Patagonia region, we have strong and constant winds, both factors that create optimal conditions for obtaining clean energy. Indeed, reliable projections predict that Chile's forthcoming capabilities for producing green hydrogen will transform the entire energy matrix.
Regarding the COVID-19 pandemic, Chile has already vaccinated almost 80 per cent of its population thanks to the combined effort of the government, the health sector, and the citizens who have responded to the call made by the authorities. Our country is slowly opening, and all aspects of life are going back to what is now consider the "new normal".
This year we also celebrate the 50th anniversary of establishing diplomatic relations on March 25, 1971. Since that day, Chile has valued ​​its traditional relationship with Việt Nam, which has grown significantly, especially after the entering into force of the free trade agreement in 2014. Both of our countries share close ties bilaterally and in multilateral fora despite geographical distance as was perceived during the phone talks between Chilean President Sebastian Pinera and then Prime Minister and now President of Việt Nam Nguyễn Xuân Phúc on March 25.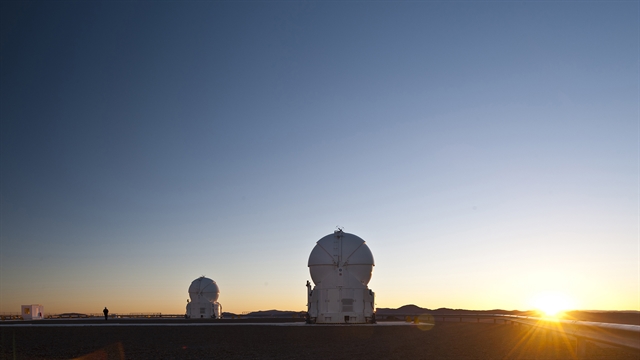 Astronomical observatories in the Atacama desert. Photo courtesy of the embassy
Even though the pandemic hasn't allowed us to properly carry out the different activities planned to celebrate this anniversary, we are confident that next year, together, we will be able to celebrate the 15th anniversary of the establishment of our comprehensive partnership in 2007. This occasion will mark another important milestone in the relationship between our countries, being an opportunity to reflect on our shared past and look into a bright future for our friendship. VNS
Chile seeks to continue strengthening its friendship with Việt Nam have 922 words, post on vietnamnews.vn at September 16, 2021. This is cached page on Talk Vietnam. If you want remove this page, please contact us.