Traffic police officers from many areas have extended help to thousands of people as they try to flee the virus centre of Ho Chi Minh City.
Traffic police hep direct people home in Binh Phuoc Province

The long and strict social distancing measures have made many migrant workers give up on their urban dreams in Ho Chi Minh City. Thousands of people have decided to return to their hometowns after losing their jobs due to the outbreak.

While some localities have tried to arrange planes and buses for their residents to return, many people just could not wait but wanted to flee the city as soon as possible even by walking, riding their bikes, and driving motorbikes on long distances when they had no money left to pay for daily food or rent.
Between July 25 and 28, traffic police in the two central highlands provinces of Gia Lai and Kon Tum offered petrol, food and drinks to hundreds of people who stopped at Covid-19 checkpoints in the area while driving home from Ho Chi Minh City.
According to Gia Lai Provincial Centre for Diseases Control, on July 28, some 400 people stopped their motorbikes at the Covid-19 Checkpoint 110 located at the border of Dak Lak- and Gia Lai provinces for health checks. These people were on their way home in Kon Tum, Danang, Hue, and Quang Nam from some southern provinces, mostly from Ho Chi Minh City and Binh Duong.
To help them return home quickly and not stay long in the area, Gia Lai Police offered each motorbike driver 1.5 litres of petrol and a meal of steamed sticky rice, chung cake and drinks at the checkpoint.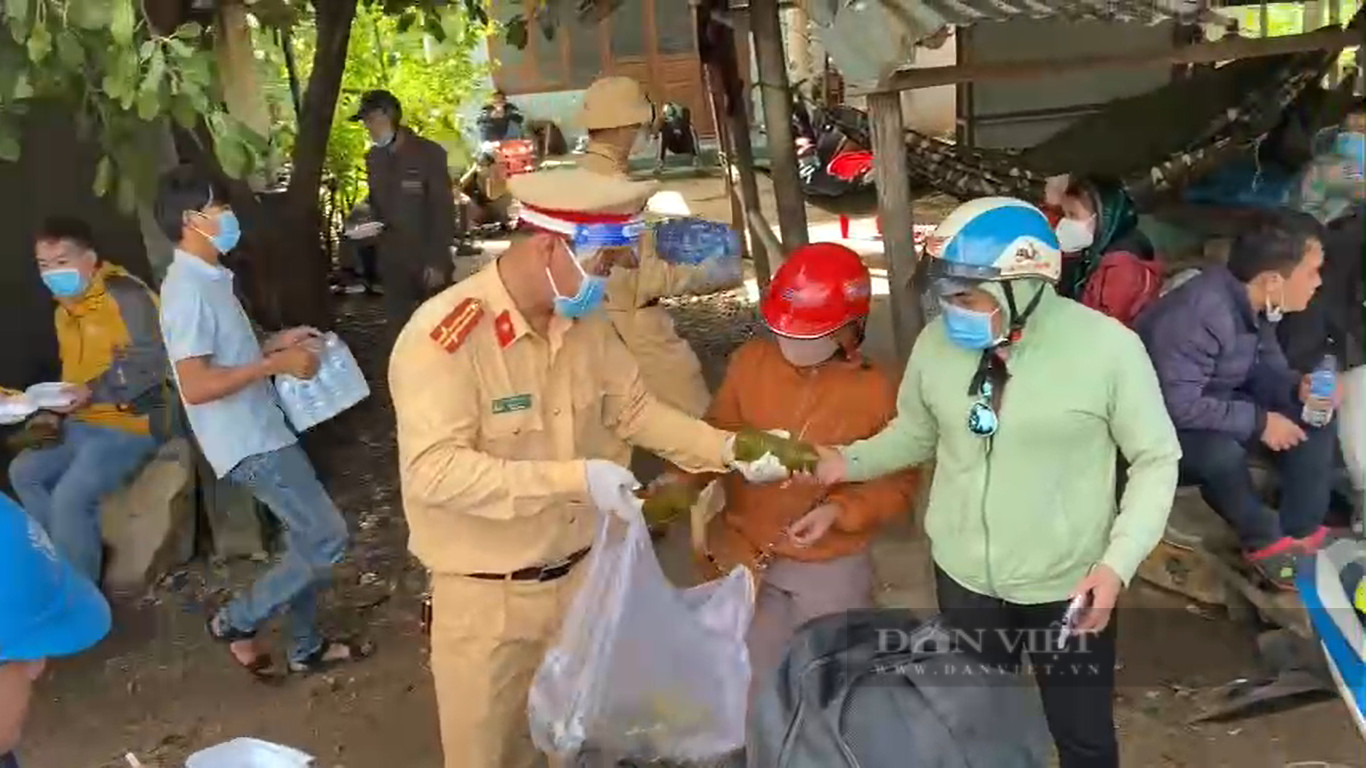 People are given food and drinks at a Covid-19 checkpoint in Gia Lai Province. Photo by Danviet

Head of Gia Lai Provincial Traffic Police Department, Luong Thi Thu Quynh said that the fuel and food offering was proposed by staff at the checkpoint.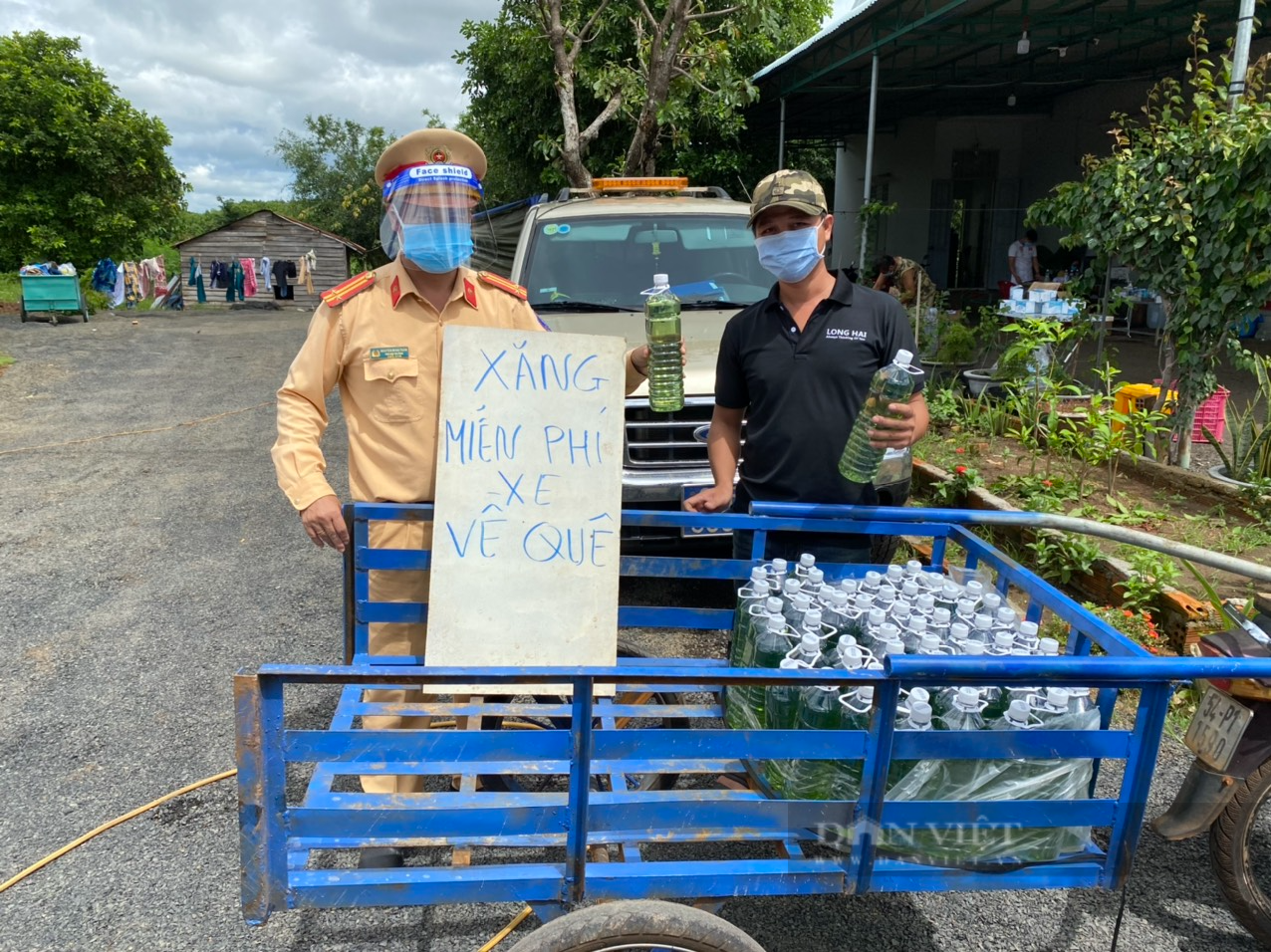 Petrol for free
"They used their own money and then were joined by some organisations and individuals," she said. "Besides offering fuel and meals, our traffic police are also guiding them all the way from the checkpoint until they leave our area."

Police in some other provinces in Binh Phuoc, Nghe An have also been reported to provide assistance to thousands of people riding motorbikes through or to their provinces over the past few days. Some clips featuring long lines of motorbikes escorted by traffic police days and nights have gone viral on many social websites.
"That's a beautiful scene that shows love and sympathy during this difficult time," a Facebook user commented.
A man named Phan Huu Hoang also commented that his family just arrived home safely in Nghe An Province with great support from traffic police in some provinces along their road.
"I took my wife and our two sons aged four and two from our hometown in Nghe An to Ho Chi Minh City four months ago," he wrote. "I was a worker for a timber company for a modest income while my wife stayed home to take care of the children. I was recently unemployed due to the latest virus outbreak and I decided to take my family home on my motorbike. We joined many people and were given food and petrol at Covid-19 checkpoints in many provinces. Local police also escorted us so that we did not get lost. Now we are home safely and we were very grateful for their great help."
Traffic police lead thousands of people home have 1118 words, post on dtinews.vn at July 30, 2021. This is cached page on Talk Vietnam. If you want remove this page, please contact us.