In a recent meeting with local officials, Prime Minister Pham Minh Chinh emphasized that social distancing measures at a higher level than those stipulated in Directive 16 could be applied to quickly prevent the spread of the Covid-19 epidemic.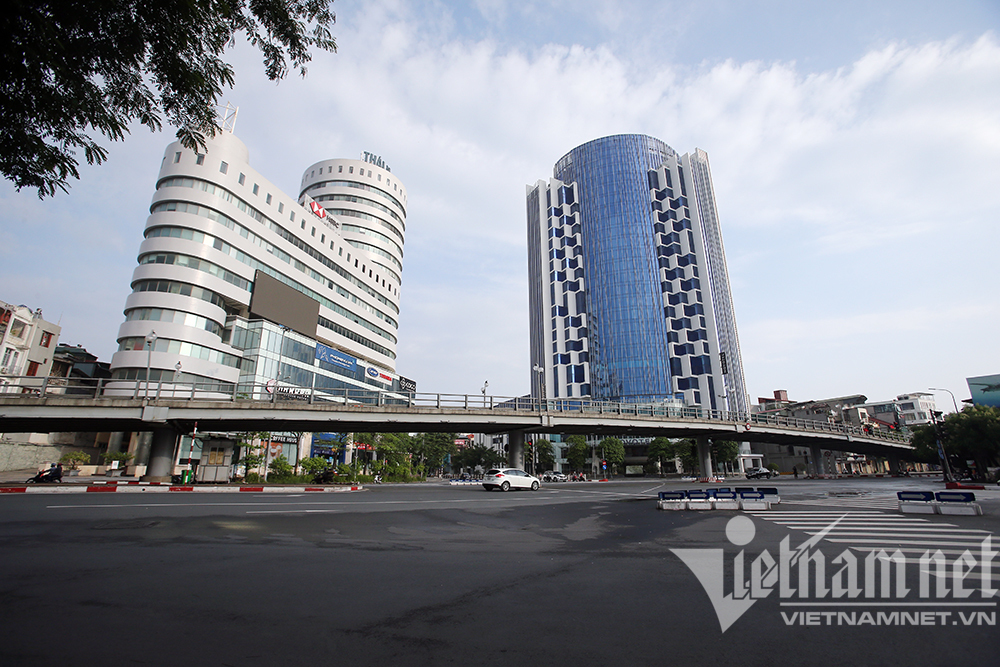 A Hanoi street during the time of social distancing. Photo: Pham Hai
The Government Office announced the Prime Minister's instruction at a recent online conference on implementing the note of the Permanent member of the Party Central Committee's Secretariat on the prevention and control of the Covid-19 epidemic.
According to the Prime Minister, Ho Chi Minh City and many provinces and cities have implemented social distancing according to Directive 16 and have achieved certain results.
However, the implementation of Directive 16 in some localities has not been serious, lacking inspection and supervision. Some people have not fully and seriously complied with the regulations. There is also subjectivity, neglect and loss of vigilance in some localities, agencies and organizations.
The number of people returning from epidemic-hit areas to neighboring localities is high, but management and control have not been implemented in accordance with the Government's regulations. Congestion in transportation and goods circulation has occurred in some places.
The Prime Minister requested ministries, agencies and localities to promptly and effectively deal with these problems in order to implement social distancing effectively.
Based on the actual situation, the Prime Minister asked ministries, agencies and localities to be proactive, creative and flexible in applying social distancing measures suitable to the actual situation.
Social distancing measures at higher levels than Directive 16 can be applied (under the direction of the National Steering Committee on Covid-19 Prevention and Control, the Ministry of Health and relevant ministries and agencies) to restrict exchanges and contact between people to quickly prevent the spread of disease.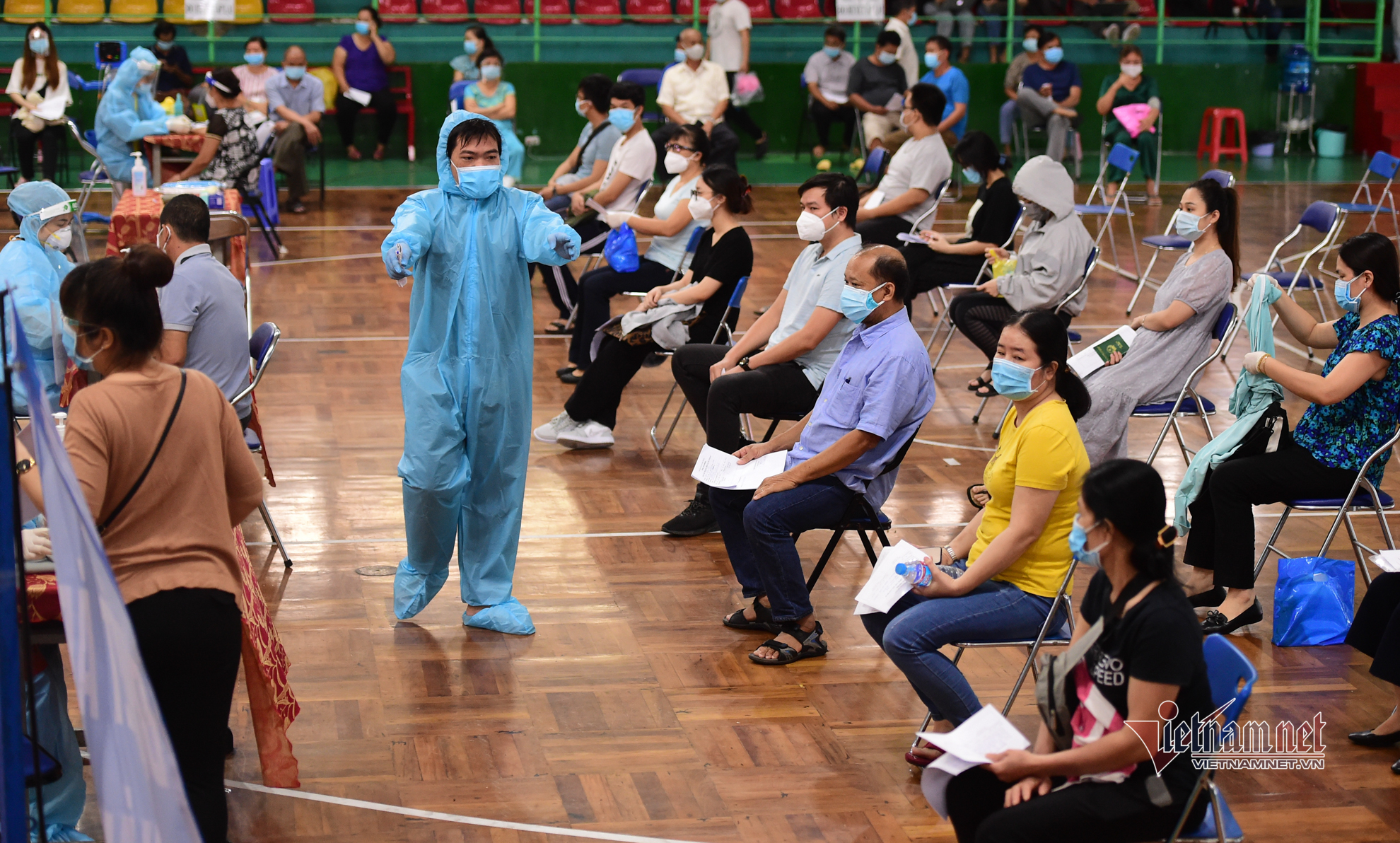 At a vaccination site in HCM City. Photo: Thanh Tung
However, the Prime Minister asked local authorities to not set up regulations and procedures (such as regulations on essential and non-essential goods and services) that are contrary to general regulations, especially the law.
For the provinces and cities that are implementing social distancing under Directive 16, the Prime Minister requested that implementation be done under the motto "clear, strict, reliable, effective".
The secretary of each Provincial Party Committees and the chair of each Provincial People's Committee directly should guide the implementation of social distancing in their locality in a drastic, strong and effective manner.
Localities must make the most of the "golden" time when implementing social distancing to speed up the cleaning of epidemic-hit areas, outbreaks in the first week of isolation, and to detect outbreaks in the area and prevent new outbreaks.
Localities have to ensure timely and adequate human resources and facilities, particularly ventilators and oxygen.
Localities must firmly grasp the situation and handle it immediately so as not to let any people lack food, clothing or essential necessities.
Localities should organize vaccinations to the right subjects in a timely, safe and effective manner, and strictly and publicly handle vaccination-related violations.
The Prime Minister assigned the Ministry of Health to issue detailed instructions on the use of traditional medicine in the treatment of Covid-19 in a scientific, effective way and close to reality.
The Prime Minister also asked provinces and centrally-run cities to strictly manage and control people returning from Ho Chi Minh City and epidemic-hit localities.
Relevant ministries, agencies and localities must consolidate and ensure the safety of "green areas" with a low risk of epidemic spread so as to promote production and business activities.
Thanh Nam
Prime Minister: stricter social distancing measures may be imposed have 795 words, post on vietnamnet.vn at July 29, 2021. This is cached page on Talk Vietnam. If you want remove this page, please contact us.