Vietnam needs to design proper solutions and policies to reach its development goals. How will the country overcome challenges to realize its development plans?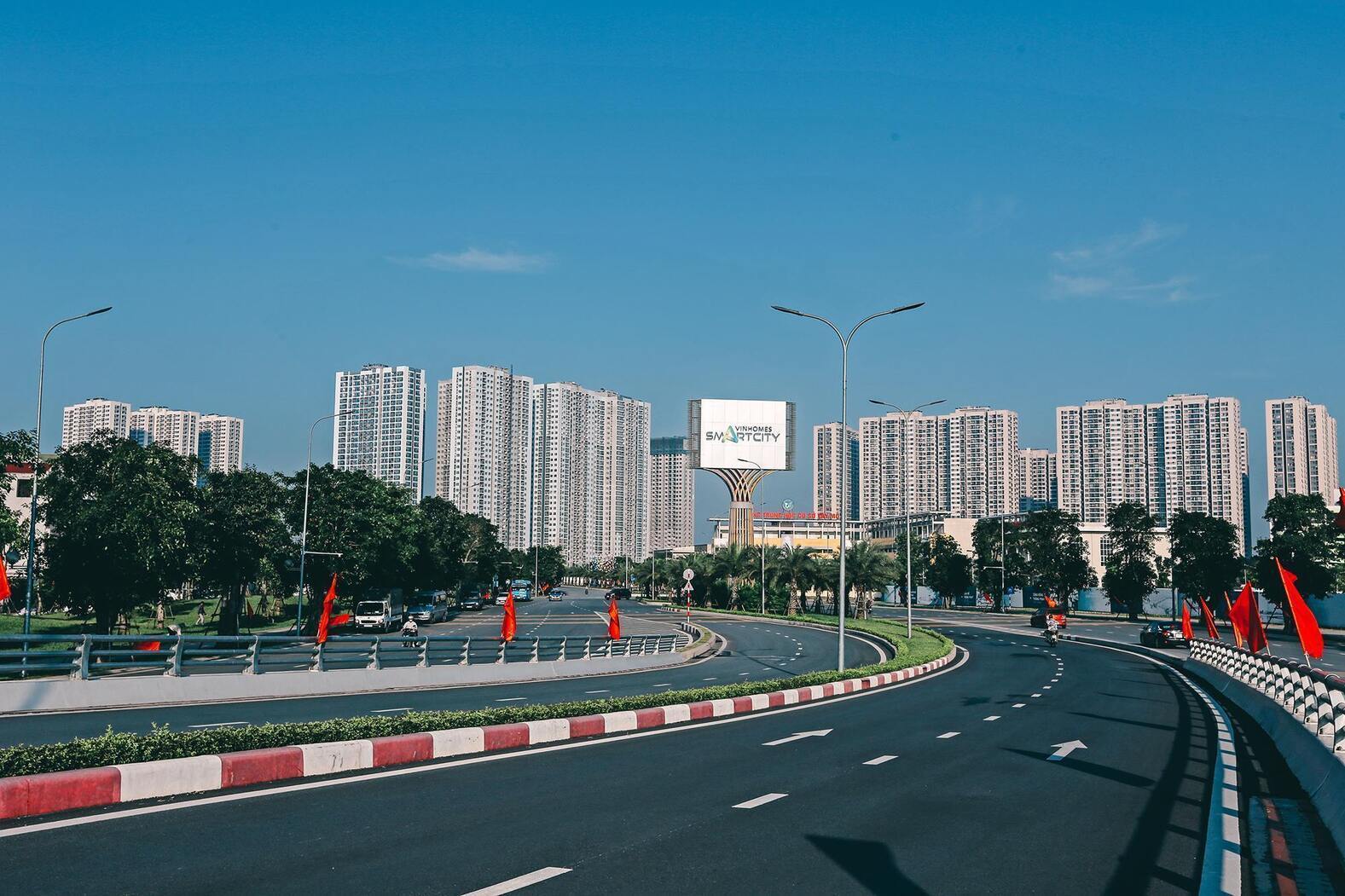 VietNamNet would like to introduce the perspective of Nguyen Dinh Cung, former Head of the Central Institute of Economic Management (CIEM).
The 13th Party Congress Resolution has set specific goals for Vietnam's socio-economic development.
By 2025, Vietnam would become a developing country with industry going towards modernization and income surpassing the lower average level.
By 2030, Vietnam would become a developing country with a modern industry and higher than average income.
By 2045, it would become a developed country with high income.
To reach these goals, Vietnam needs to obtain a 5-year GDP average growth rate of 6.5-7 percent; the contribution of total factor productivity (TFP) to growth of 45 percent; and average growth rate of labor productivity at over 6.5 percent per annum.
These goals and the criteria show the Vietnamese burning desire of overcoming the middle-income trap and narrowing the development gap between Vietnam and other countries in the region and the world, or even surpassing them.
Risk of lagging behind
Vietnam has been growing well over the last 30 years with an average growth rate of 6.5 percent. This has allowed it to escape the status of underdeveloped country and become a lower-middle-income country.

Vietnam has been growing well over the last 30 years with an average growth rate of 6.5 percent. This has allowed it to escape the status of underdeveloped country and become a lower-middle-income country.
However, the growth rate has been going down through strategic periods. In 1991-2000, the average GDP growth rate was 7.6 percent. In 2000-2010, the growth rate was 6.6 percent. And in 2011-2020, it was 6 percent.
The growth quality has improved in recent years. The TFP growth rate and TFP contribution to GDP have become higher.
However, the economy heavily depends on investment growth, credit growth and increase in number of workers.
Productivity in 2020 increased by only 5.4 percent, a 5-year low, which was lower than China's 7 percent and India's 6 percent.
The TFP and productivity increases were not high enough to narrow the gap between Vietnam and other countries.
The ICOR (Incremental Capital Output Ratio) remains relatively high, over 6, and there has been no considerable improvement since 2016. The ICOR was 6.14 in 2016-2019, higher than the 5.62 in 2011-2015.
In 2020, because of Covid-19, production and business activities became stagnant, and the public investment works put into operation still could not prove their full capacity. The ICOR was very high at 14.28. As a result, the average ICOR in 2015-2020 was 7.04.
This means that the investment efficiency in Vietnam is low, at just 50-75 percent of the rate in China, South Korea, Japan and Taiwan during their development periods.
So, the conclusion is that Vietnam's economic growth rate is relatively high, and the economy has been growing but the growth rate has slowed down and is lower than the potential.
If Vietnam cannot make enough improvements in investment efficiency, productivity and TFP growth rates, it won't be able to obtain the goals set by the 13th Party Congress for 2025, 2030 and 2045, and it will not be able to narrow the gap between it and developed nations.
Private sector development
If considering the growth rates of economic sectors, one would see that the growth of the state-owned economic sector is on the decrease with the average growth rate of 4.7 percent in 2011-2019. The official private sector (enterprises registering business in accordance with Enterprise Law) had a growth rate of 9.1 percent in the same period, foreign invested economic sector 9.57 percent, business households 5.7 percent and public sector 5 percent.
As such, the official private and foreign invested economic sectors have growth rates nearly twice as much as the state-owned economic sector and higher than the average level of the whole economy. Meanwhile, the state-owned economic sectors, business households and cooperatives have lower growth rates.
Regarding the structure of economic sectors, the official private sector in 2020 contributed 10 percent to GDP only, while FIEs (foreign invested enterprises) had nearly 20 percent. The proportion of state-owned sector decreased, but it was still higher, 28 percent. The remaining 42 percent was made up by business households and cooperatives.
As such, the average GDP growth rate of 6.6 percent in 2011-2019 was obtained mostly thanks to the domestic private sector and FIEs.
Only the high economic growth rates like that of the private sector and FIEs will help Vietnam catch up with developed countries in the upcoming decades.
It is obvious that there is huge space for private sector development and the potential is by far bigger than other sectors. It will be the driving force of Vietnam's economic growth in the time to come.
In other words, only when the domestic private sector develops strongly will the economy obtain a high GDP growth rate as expected, and increase self-control and resilience.
In theory, developing the foreign invested sector will also help maintain high economic growth rates. However, Vietnam should not let FIEs develop with no limitations, or it will then entirely rely on foreign resources, and won't be able to stay independent and obtain rapid and sustainable development.
Regarding business fields, the average annual growth rate was 7.4 percent (it would be 7.9 percent if excluding the impact of Covid-19) for industry and construction in 2011-2020; 6.55 percent (7.02 percent) for services; and 1.94 percent for the agriculture-forestry-fishery sector.
By 2020, industry and construction accounted for 40 percent of GDP, 45 percent of services, and 15 percent agro-forestry-fishery.
Thus, in order to increase the economic growth rate by more than 7 percent as set out by the 13th Party Congress, the growth rates of all three sectors, especially the industrial and construction sector, need to be improved significantly.
Nguyen Dinh Cung
Without significant reform, development goals will be difficult to reach have 1058 words, post on vietnamnet.vn at June 16, 2021. This is cached page on Talk Vietnam. If you want remove this page, please contact us.