On the morning of May 17, nearly 300 officers and soldiers of the Mobile Police Command left Hanoi to go the northern province of Bac Giang to help prevent and control the Covid-19 outbreak.
Bac Giang, a gateway to Hanoi, appealed for assistance from the Ministry of Health and other localities as the caseload was constantly breaking its daily record figure. From Friday to Sunday morning, the province confirmed more than 250 new cases of COVID-19.
Most of the cases were detected at Hosiden Vietnam Co. Ltd., an electronic parts supplier at Quang Chau industrial park. With hundreds of cases found at Hosiden, the Bac Giang administration called for immediate assistance from the MoH and other localities.
In response, Quang Ninh, Hai Duong and Military Hospital 110 dispatched healthcare workers to Bac Giang. A contingent of professionals of the MoH fanned out to Bac Giang to assist the locality with contact tracing and testing.
Hanoi has just sent 20 anti-pandemic medical experts to help the pandemic-hit province of Bac Giang in the fight against Covid-19.
Besides, the city also will support Bac Giang Province to take more than 10,000 samples for Covid-19 testing, assist the pandemic region for the epidemiological investigation, tracing, zoning and testing biological products at Van Trung Industrial Park with nearly 100,000 workers, ensure environmental hygiene and spray disinfectant in the industrial park.
In the latest news, Bac Giang recorded a further 63 out of 85 community infections confirmed by the Ministry of Health at noon on May 18.
The new patients tested positive after having close contact with COVID-19 patients, the MoH said in its noon bulletin update. They were all detected at Quang Chau, Van Trung and Dinh Tram industrial parks in Bac Giang.
Bac Giang has recorded nearly 500 locally transmitted cases, mostly at industrial parks, since the virus recurred in Vietnam in late April.
The provincial administration on May 17 decided to temporarily suspend operations of Quang Chau, Van Trung, Dinh Tram, and Song Khe-Noi Hoang industrial parks. They also moved to impose social distancing on several localities in the province in an effort to slow the spread of the virus.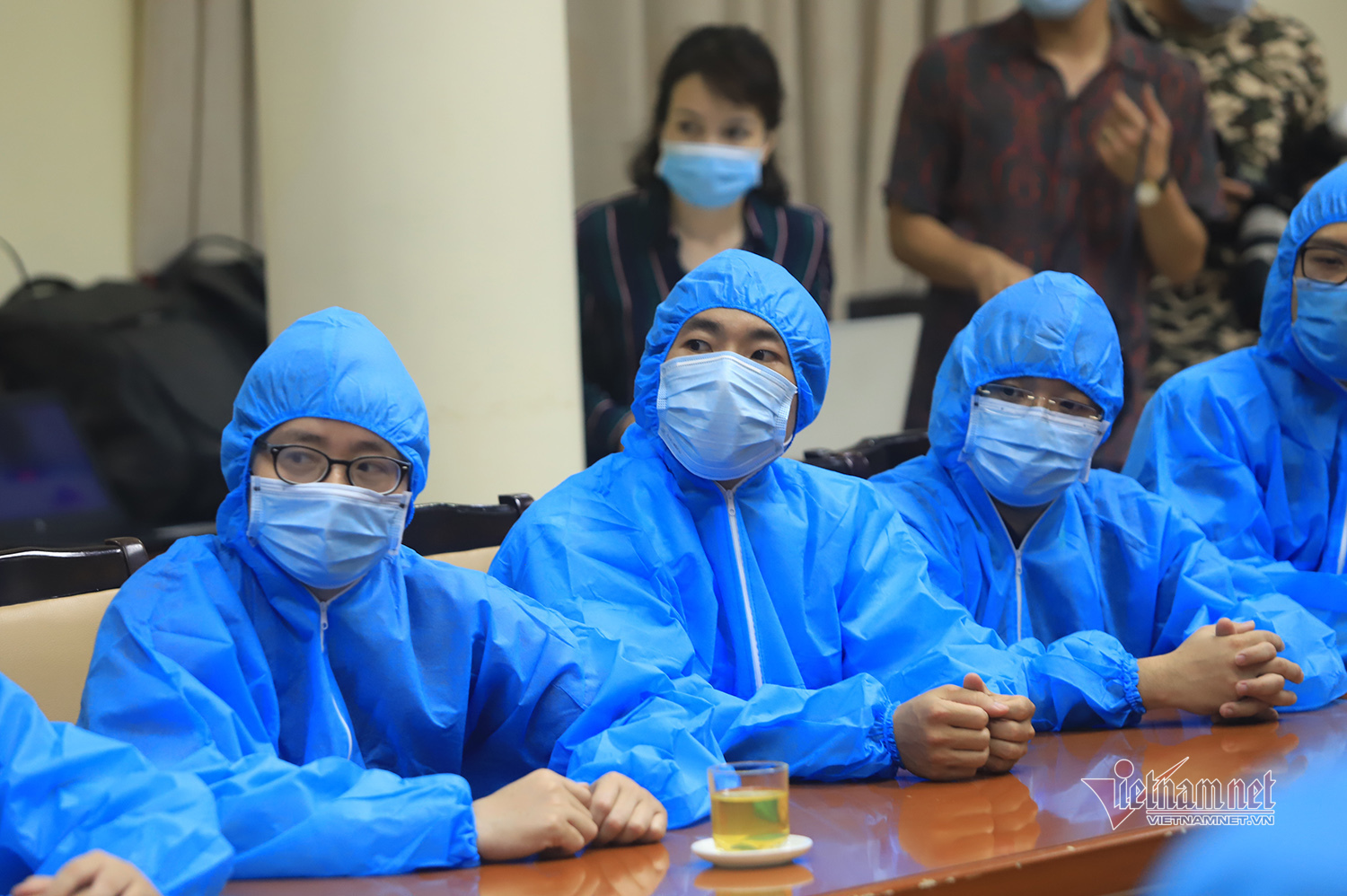 Hanoi has sent 20 anti-pandemic medical experts to help Bac Giang in the fight against Covid-19.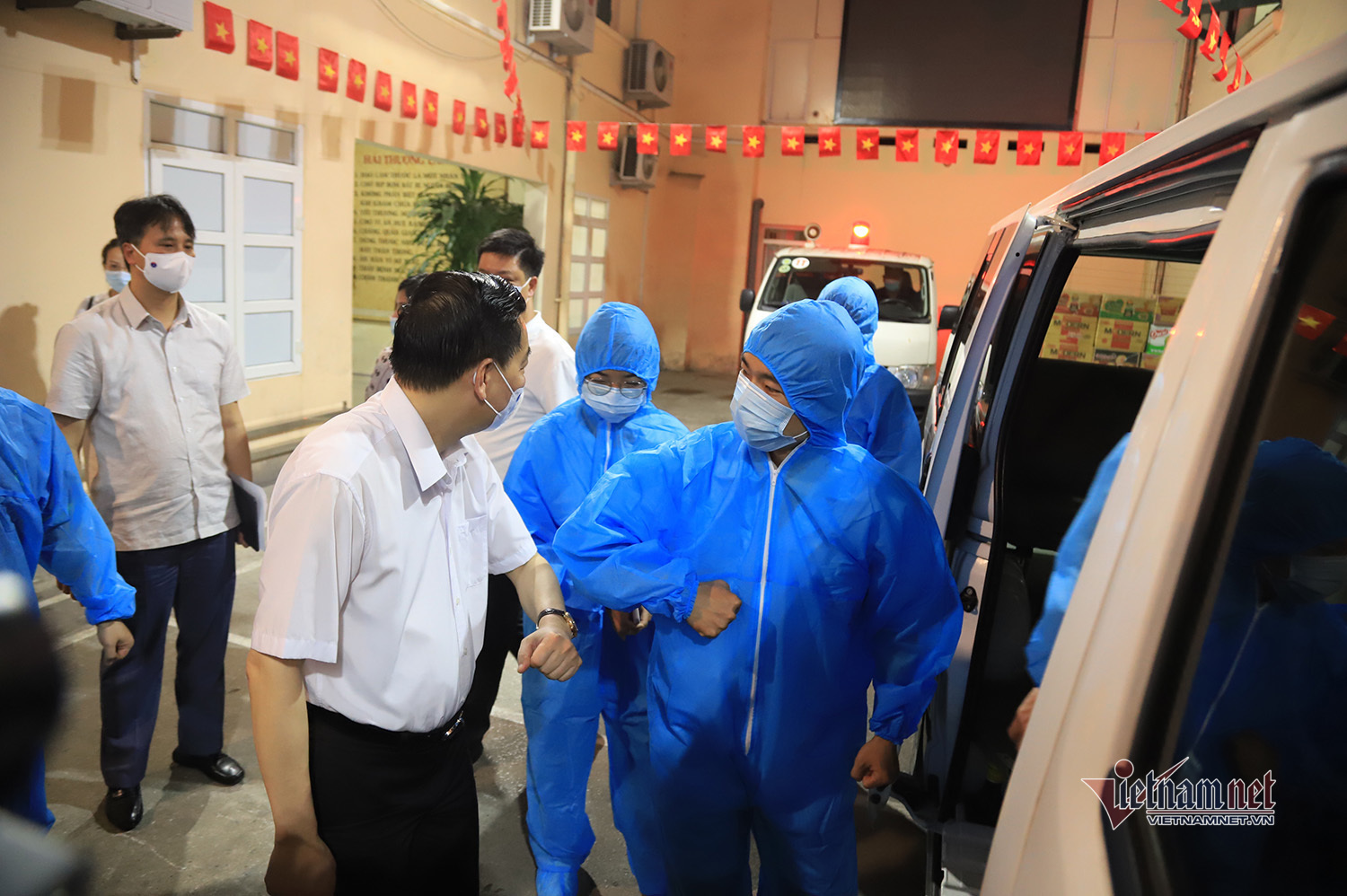 Hanoi Mayor Chu Ngoc Anh sees doctors to their cars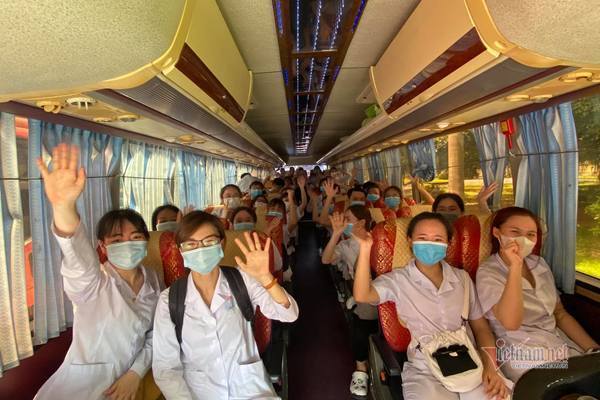 Volunteers who are medical students in Hanoi depart to Bac Giang.
Pham Hai
300 mobile police officers support Bac Giang in fight against Covid-19 have 593 words, post on vietnamnet.vn at May 18, 2021. This is cached page on Talk Vietnam. If you want remove this page, please contact us.