Vietnamese basketball fans will see new teams, new formats and new tournaments during the 6th VBA season beginning in early June.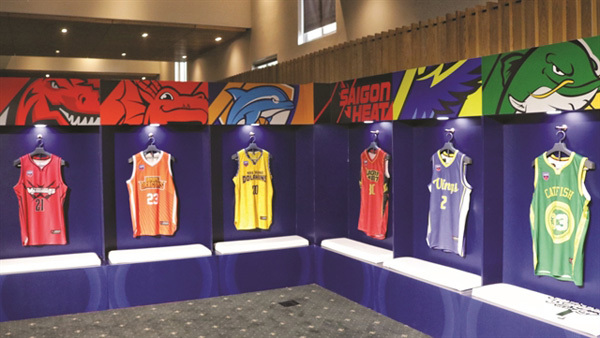 The new jerseys of VBA teams, which will join the 2021 VBA season.
At a press conference in HCM City recently, all attention was focused on the new team this season. The new team was revealed as the Vietnam National Basketball team with a roster of all star players.
According to the organiser, the decision to allow the Vietnamese national team to participate in the VBA is to give the team more opportunities to practice and improve their skills before the SEA Games 2021, which will be held later this year in Vietnam.
With coach Kevin Yurkus, who won two VBA championships with Can Tho Catfish in 2018 and Saigon Heat last year, and a roster of top heritage (overseas Vietnamese) players such as Tam Dinh and Justin Young, the team will be a candidate for this year's championship.
The fact that overseas Vietnamese have been allowed to play has helped the tournament to have high expertise.
According to Tran Chu Sa, VBA executive director, each team (excluding the national team) will have two imported players instead of one as was done last season.
This is the first year that the tournament will have a playoff round taking place after the regular season and before the semi-finals.
In the regular season, the top two teams will win tickets to the semi-finals, and teams that place from third to sixth will compete in the playoffs to win the remaining two tickets.
The playoffs and semi-finals will be a three-game semi-final series, while the finals will feature a five-game series.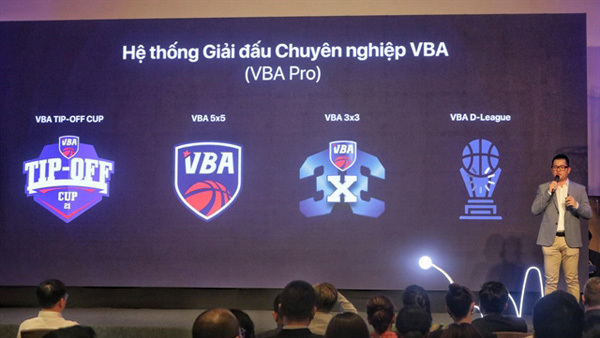 Tran Chu Sa, VBA executive director presenting the new season at the press conference.
This year's tournament will be divided into two phases. The first will take place in HCM City in June and the second one (including playoffs, semi-finals and finals) will take place in Hanoi in early July.
Another new feature of this season is the appearance of many new tournaments that promise to attract more basketball fans.
New tournaments include VBA Tip-off Cup, VBA 3×3 and VBA D-league.
The VBA Tip-off Cup is a preseason tournament to be held from May 16 to 23 in HCM City.
The tournament is intended to replace friendly pre-season matches to help teams prepare for the tournament.
VNS
VBA 2021 tip-offs set in June have 491 words, post on vietnamnet.vn at April 30, 2021. This is cached page on Talk Vietnam. If you want remove this page, please contact us.