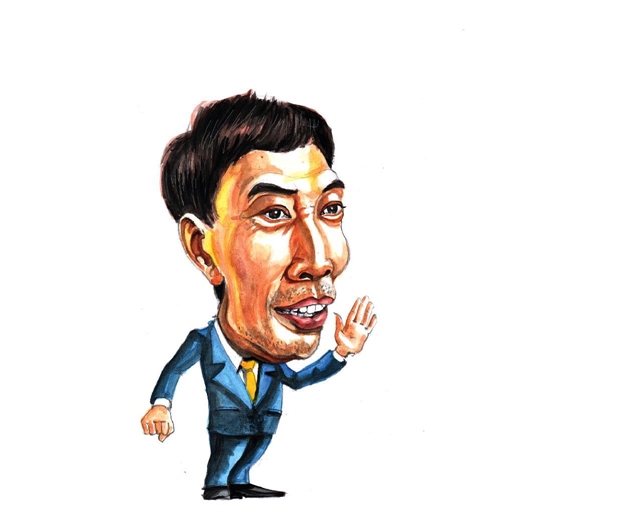 Võ Trí Thành
*Võ Trí Thành
Việt Nam has outlined its next-decade of socio-development strategy, setting its sights on becoming a developed and upper-middle-income country with modern industry by 2030. However, as success in the past cannot guarantee future triumphs, what are the keys to Việt Nam's success in the next period?
We have talked about Việt Nam's aspirations to become the next Asian economic dragon and the country has made great strides towards its goals. Amid a volatile world and unprecedented challenges arising from the pandemic, Việt Nam's success in response to COVID-19 has been praised by international media. To ensure long-term growth, the country is also seeking solutions to key issues such as structural reforms, sustainable and inclusive development and innovation.
After many phases of reforms, Việt Nam has basically achieved its goals such as ensuring macroeconomic stabilisation, expanding more opportunities for all economic subjects to develop through institutional reforms, building a socialist market-oriented economy and promoting international integration.
Along with that, national capacity has been significantly improved which has been seen in strengthened institutional capacity, reflected in the more efficient State apparatus, enhanced capacity of enterprises through their greater competitiveness and sustainable development strategy and lastly the better-quality human resources.
Despite the fast-changing world, lessons and experiences from past reforms have significant value for further success which can be seen in many Vietnamese success stories.
When talking about the building of a socialist market-oriented economy, from a centrally planned economy in the early 1980s with little knowledge about the market economy, this has become the red thread throughout the country's reform process.
Việt Nam has learnt and built regulations and good practices for the market through working experience and co-operation with well-known international institutions such as the United Nations, World Bank, International Monetary Fund and Asia Development Bank, collaboration with foreign experts, study exchanges and capacity building support from Asian and European countries.
Along with the country's development progress, Việt Nam is perfecting its legal framework and improving the business investment environment to facilitate economic development activities. Building a modern and integrated economy, transparent and capable State apparatus is a must for sustainable development.
From the global integration lessons, Việt Nam joined the Association of Southeast Asian Nations (ASEAN) in 1995, since then, it has signed dozens of free trade agreements (FTAs) with many countries, including high-quality trade pacts such as the Comprehensive and Progressive Agreement for Trans-Pacific Partnership (CPTPP) and the EU-Việt Nam Free Trade Agreement (EVFTA).
Partnering with developed countries with advanced institutional development has helped Việt Nam recognise the importance of expanding the development space in association with domestic reforms, developing the capacity and competitiveness and confidence of homegrown enterprises.
Vietnamese enterprises have taken long strides from fearing to compete with foreign competitors to understanding the game and starting to build their competitiveness. Some have even reached out to the world and initially established brands in global markets such as Vinfast, Viettel, FPT Corporation, Vinamilk and Trường Hải Auto Corporation. We all hope they will succeed in the future.
From past lessons, Việt Nam can identify important factors that will determine its future success. First, we need to dare and know how to play with bigger and better-performing players. With this strategy, the country has learned and grown at all important dimensions including levelling up the national, corporate and human ranks; better understanding our own values, knowing our advantages to sharpen our competitive advantage.
Besides, playing with big countries will create pressure and push to go further more aggressively and with time, the country can build greater confidence, which is very important for global integration and success.
From Việt Nam's success in controlling the pandemic and maintaining economic growth, besides learning from other countries, the nation has prepared for fighting against the disease and even come up with Vietnamese-style solutions. Vietnamese creativity is also shown in many other key issues such as digital transformation and policy planning.
Actively learning, building confidence and promoting creativity and innovation will help Việt Nam build its image, enhance its position and expand its influence outside, attaining its development goals.
*Võ Trí Thành is a senior economist at the Central Institute for Economic Management (CIEM) and a member of the National Financial and Monetary Policy Advisory Council. The holder of a doctorate in economics from the Australian National University, Thanh mainly undertakes research and provides consultation on issues related to macroeconomic policies, trade liberalisation and international economic integration. Other areas of interest include institutional reforms and financial systems.
Learning spirit, confidence and creativity key to Việt Nam's future success have 922 words, post on vietnamnews.vn at March 1, 2021. This is cached page on Talk Vietnam. If you want remove this page, please contact us.