Regarding the wrongdoing at the VND34 trillion Da Nang – Quang Ngai Expressway project, many foreigners left for their home countries before the case was prosecuted.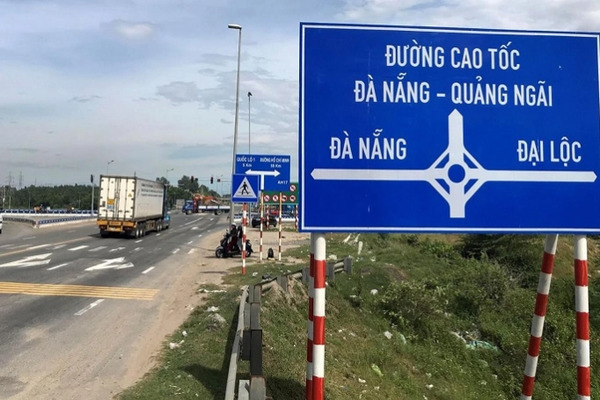 Of the 36 defendants in the case, one was Takao Inami, born in 1949, former chief consultant from Japan, and director of the project's consultancy and supervision office.
A services contract dated April 26, 2013 was agreed to be by OC-KEI-SMEC (Oriental Consultants Co. Ltd (OC) – Katahira & Engineers International (Kei) – Smec International PTY Co. Ltd (Smec), the joint name of construction consultants and VEC, on organizing the construction supervision of the bidding packages of the Da Nang – Quang Ngai Expressway project Phase 1.
Under the agreement, OC-KEI-SMEC set up a project consultancy and supervision office.
The consultancy units, based on technical criteria and project requirements, would supervise the project execution from the implementation of the design to input material selection to supervision and acceptance of construction works.
Takao Inami was appointed as chief engineer and director of the consultancy and supervision office. He was the person with the highest executive power, together with engineers, foreign and Vietnamese, to direct, manage, supervise, check and accept construction items to ensure that the construction packages were implemented in accordance with regulations and that construction work could be fulfilled satisfying technical requirements.
The investigation agency believes that at the Da Nang – Quang Ngai Expressway project (phase 1), the accused directly accepted materials, construction items and construction work that were not in accordance with the required technical standards in many construction packages. These were prohibited behaviors in construction activities and construction supervision consultancy activities, resulting in the poor quality of the work, causing damages during operation.
Takao Inami was determined as causing the damage and as being responsible for the VND567 billion paid for the construction items that could not satisfy the requirements.
According to the police, there are other foreign individuals involved in wrongdoings in supervising the execution of the packages belonging to phase 1 of the expressway project.
These include Diego Lopez Ruiz (Spanish nationality), director of the joint name's management board, who was in charge of the segment implemented by OHL Company in package No 7; and Segi Tadashi and Kurihara Nobuyuki (both Japanese nationality), resident engineers, directors of field supervision consulting offices, and a number of others. They all left for their home countries before the prosecution began.
The investigation agency under the Ministry of Public Security has sent requests on mutual legal assistance to the Japanese and Spanish justice ministries, asking for help in verifying and providing personal identities and background of these people.
T. Nhung
Foreigners disappear before violations at huge project are exposed have 601 words, post on vietnamnet.vn at March 5, 2021. This is cached page on Talk Vietnam. If you want remove this page, please contact us.