FLC of billionaire Trinh Van Quyet has seen the share price soar amid the HCM City Stock Exchange's (HOSE) notice about the businessman's plan to buy 15 million shares.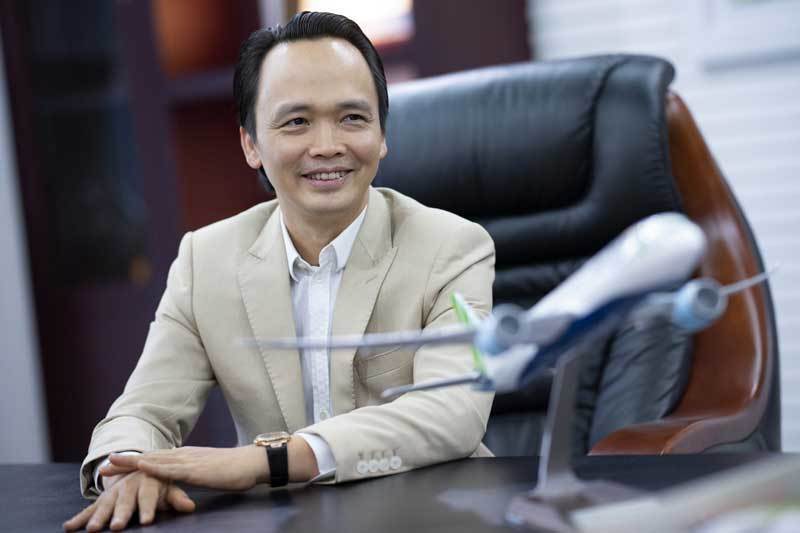 Billionaire Trinh Van Quyet
The stock exchange released a notice about the transaction of internal shareholders of FLG Group, under which Quyet, FLC president, has successfully bought 15 million FLC shares as registered.
The transaction was carried out under the mode of order matching on February 4-March 3. As such, Quyet bought shares at the price of VND6,500 per share.
At the March 3 trading session, FLC share saw the price increase by another 7 percent to VND6,520 per share.
FLC share price hit the ceiling level while investors have been stirred up by the news about the policy on expanding trading lots to 1,000 units instead of 100 units, mentioned by HOSE's head, Le Hai Tra, as a solution to the order congestion recently.
Some analysts said with the policy, small investors with small capital won't be able to make transactions in the stock market, especially for shares with high market value of VND100,000-200,000 per share.
If so, each purchase/sale order will have the value of VND100 million or VND200 million.
Some investors believe that cash flow will head for low-value shares with market prices below the nominal value of VND10,000 per share. These are shares traded easily because of the low total value for each transaction.
In 2020, a lot of shares saw the prices increase by 3 times, or even 10 times, despite the Covid-19 pandemic. The share price increases helped 'big bosses' prosper.
The shares of the enterprises owned by Quyet also increased sharply in prices. Some of the shares increased by several times, but these did not include FLC.
After witnessing the sharp price increases of ROS and GAB, investors are expected to see the strong rise of FHH, also the share being held by Quyet. This is the share of FLCHomes, a real estate developer.
The company has said it wants to list 416 shares, valued at VND4.16 trillion, at HOSE.
Prior to that, on December 10, 2020, the Hanoi Stock Exchange (HNX) announced the delisting of FHH from HNX, just two months after the shares entered the bourse.
Quyet has many times bought and sold the shares of his enterprises over many years.
In early March 2020, Quyet spent VND130 billion to buy 1.1 million GAB shares of FLC Global Asset Business, or 8 percent of the enterprise's shares. FLC also owns 2.34 million GAB (8.99 percent).
V. Ha
Billionaire concludes major deal have 551 words, post on vietnamnet.vn at March 6, 2021. This is cached page on Talk Vietnam. If you want remove this page, please contact us.