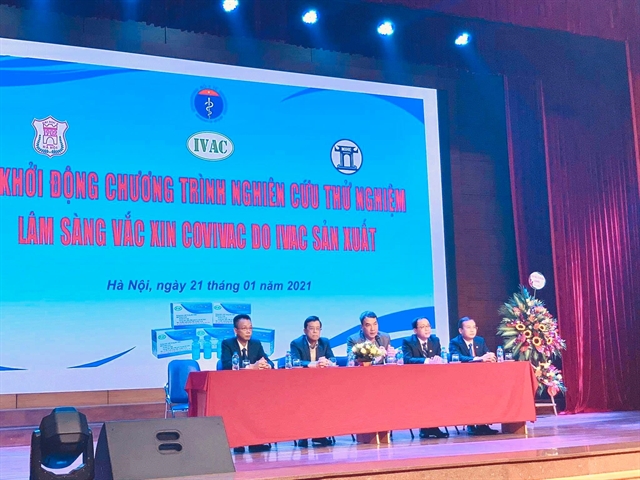 HÀ NỘI — Human trials of Viet Nam's second homegrown COVID-19 vaccine began at the Hà Nội Medical University in Hà Nội on Thursday.
COVIVAC has been developed by the Institute of Vaccines and Medical Biologicals (IVAC) in collaboration with several international universities, institutes and organisations since May 2020.
A ceremony to announce the beginning of trials was held on Thursday, where volunteers signed up for the trials.
IVAC director Dương Hữu Thái said preclinical studies were held in India, the US and Việt Nam. Results have shown safety and effectiveness, meeting full conditions for human trials.
"COVIVAC is a liquid vaccine with or without adjuvants and without preservatives. It is produced following the production technology of Newcastle disease vector (NDV), attached to the gene expressing Protein S of SARS-CoV-2 virus.
"It is developed based on embryonic production technology that is also used to produce seasonal influenza vaccines in Việt Nam," said Thái.
According to Thái, IVAC facilities will be able to provide from 6 million to 30 million doses of COVIVAC vaccine yearly. The COVIVAC vaccine can be preserved in temperature conditions from 2-8 degrees Celsius while other international vaccines must be stored at -70 degrees Celsius.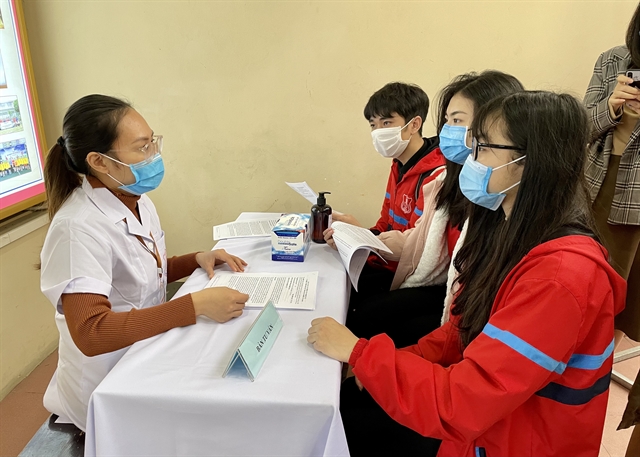 The first phase of human trials will be carried out by the National Institute of Hygiene and Epidemiology and the Hà Nội Medical University. In the first phase, 120 healthy volunteers will be divided into five groups and receive either vaccine doses of 1 mcg, 3 mcg, 10 mcg, 1 mcg with adjuvant supplementation or a placebo.
The volunteers are aged between 18 and 59 years old, healthy and without any underlying health conditions. The first volunteer is expected to be given the first dose in February. The second dose will be administered 28 days later.
If the first phase shows positive results and meets safety standards, the second phase will be carried out with a larger sample scale. The first phase is expected to finish in April. The second phase is scheduled to be conducted in Vũ Thư District, Thái Bình Province in July this year.
In December last year, the Ministry of Health and the Military Medical Institute in collaboration with Nanogen Pharmaceutical Biotechnology Joint Stock Company launched clinical trials of the Nano Covax vaccine, the first locally-produced COVID-19 vaccine in Việt Nam. VNS
Human trials of second homegrown COVID-19 vaccine begin have 622 words, post on vietnamnews.vn at January 22, 2021. This is cached page on Talk Vietnam. If you want remove this page, please contact us.