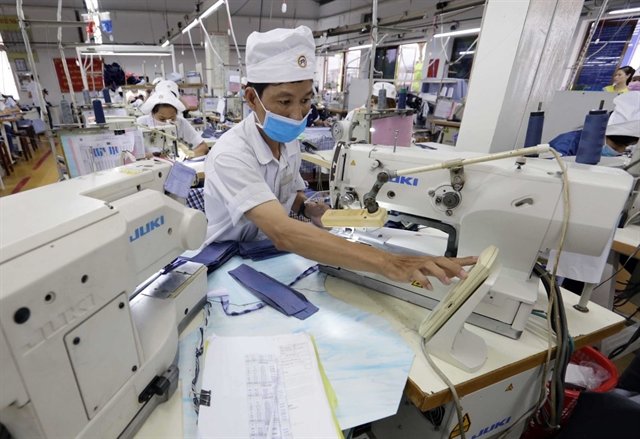 HÀ NỘI — The Ministry of Planning and Investment in co-ordination with the US Agency for International Development (USAID) on Thursday began a programme to support enterprises' digital transformation in 2021-25.
The programme aims to enhance enterprises' awareness, vision and strategy for digital transformation and to promote the digitalisation of business operations, corporate governance and production processes.
In the first phase, the programme will provide support to enterprises operating in sectors including mechanics, electronics, processing and manufacturing, agriculture and food processing.
As part of efforts to implement a national digital transformation, the programme targets that at least 100,000 enterprises will be provided technical support in digital transformation.
Within the programme, 100 enterprises will be supported to become examples of successes in digital transformation to promote digital transformation nationwide.
Minister of Planning and Investment Nguyễn Chí Dũng said technology developments were changing people's lives. Traditional business models will be gradually replaced by new technologies for more efficient operation. Factors which created advantages and competitiveness for enterprises were also changing towards technology and innovation-based.
"Digital transformation is an inevitable trend for enterprises to recover rapidly after the COVID-19 pandemic, improve the competitiveness and make breakthroughs in the Industry 4.0," Dũng stressed.
Dũng said digital transformation was the shortest way for enterprises to create new values and develop amid increasingly fierce competition.
According to Ann Marie Yastishock, USAID Vietnam Mission Director, digitalisation and automation were key for rapid and sustainable growth in the context of COVID-19. Successful digital transformation would create momentum and strength to improve labour productivity, product quality and the overall competitiveness, from which, enterprises would optimise the production and management models to engage more deeply in global value chains, she said.
Enterprises and organisations can access the website digital.business.gov.vn for more details on the programme. — VNS
Programme to support digital transformation launched have 418 words, post on vietnamnews.vn at December 3, 2020. This is cached page on Talk Vietnam. If you want remove this page, please contact us.