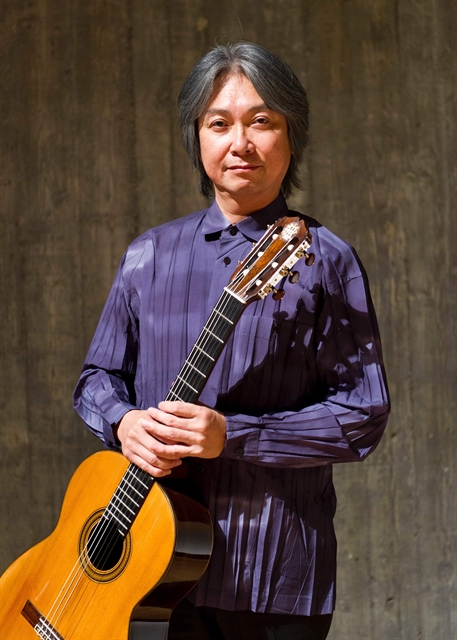 ĐÀ NẴNG – Japanese guitarist Kozo Tate and two Vietnamese artists Lê Hoàng Minh and Phan Xuân Trí will perform at the Đà Nẵng Guitar Concert 2019 – Three centuries of Guitar Masterpiece – at the Nguyễn Hiễn Dĩnh Theatre on Friday.
The city's culture and cinema centre said the three guitarists will show off solo and trio performance at the one-night event from 8pm to 9.30pm.
Kozo, who started his international guitar course in 1976, will play Sonatina by Federico Moreno Torroba, and Baden Jazz Suite in his solo, while Trí will display Fantasia, Prelude Op BWV 998 of J.S. Bach; Lob Der Thranen of Franz Schubert (arr: J.K. Mertz).
The Japanese artist was awarded the first prize at the 18th International Guitar Competition organised by the Japanese Guitar League.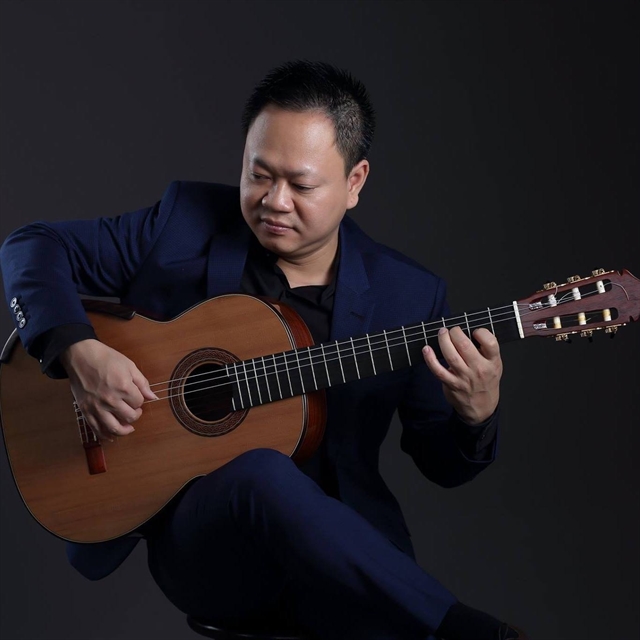 Artist Lê Hoàng Minh, who played guitar since the age of nine before moving to Australia in 1991, will play Otono Porteno, Canciones Del Abuelo No.2 and the others.
He graduated from the music school of the Australian National University.
Minh, who is a founding member of the quartet Guitar Trek of Australia, has toured Europe as well as Australia.
He won the first prize at the 50th Tokyo International Guitar Competition in 2007, and also contests in Adelaide, Australia in 2001.
He released his solo album, The Fall of Birds, in 2008, and another record featuing guitar and flute.
Trí, who is a Đà Nẵng-born guitarist, was invited to perform at the Silpakorn International Guitar Festival and Calm in Bangkok, Thailand in 2015-16-17, as well as the Alor Setar International Guitar Festival in 2017 and Jakarta International Guitar Festival in 2018.
He was a founding member of the Southeast Asia Guitar Festival and Performance Awards, and the annual Đà Nẵng Guitar Concert.
The three guitarists will play together Masquerade Suite Valse and Valse De Esquina No.8.
The annual guitar concert has been organised in the city since 2013.
Free tickets are available at the centre at 23 Trần Phú street in Đà Nẵng. – VNS