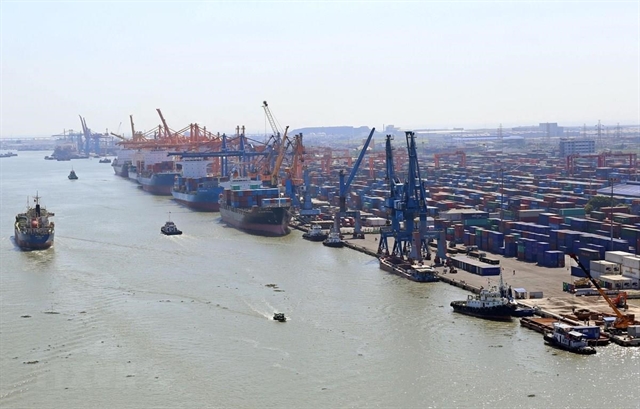 HÀ NỘI — The Việt Nam National Shipping Lines Corporation (Vinalines) has proposed building a port and warehouses for petrol and liquefied gas on Cái Tráp Island in the city of Hải Phòng's Cát Hải District, reported online newspaper vietnamplus.vn.
The port and warehouses will be located on an area of 450ha, said acting general director of Vinalines Nguyễn Cảnh Tĩnh.
"At present, liquefied gas accounts for 5 to 7 per cent all goods at Hải Phòng Port, with an increase of 12.5 per cent per year along with increasing demand for fuel for sea transport and other industries," said Tĩnh. "So building warehouses for petrol and liquefied gas in Hải Phòng is essential."
According to the proposal, in the first phase, the corporation will build petrol and liquefied gas warehouses and two wharfs with a total length of 540m and loading capacity of 1.5 million tonnes of goods per year, suitable for 50,000-tonne vessels.
In the next phase, two 560m-long wharfs with annual loading capacity of 4 million tonnes suitable for 90,000-tonne ships will be built.
At present, Vinalines manages and operates 14 seaports, one river port and 76 quays nationwide. — VNS