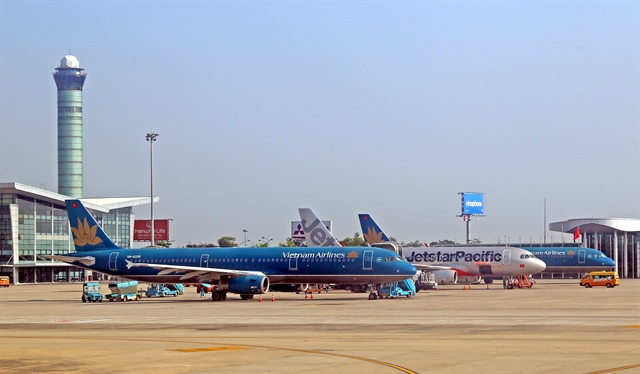 HÀ NỘI — The Committee for Management of State Capital at Enterprises (CMSC) will focus on monitoring State investment capital and finance at 19 State-owned corporations and groups from now to the end of this year, said Deputy Chairman of Việt Nam's Committee for State Capital Management Hồ Sỹ Hùng.
This will be part of the CMSC's task to fulfil its goals and plans this year, Hùng said.
"The committee will consolidate organisational structure and personnel and tighten its co-operation with these relevant agencies and corporations to assess operational efficiency and financial disclosure as well as restructuring, equitisation, divestment and listing on the stock market," he added.
After receiving 19 corporations and groups from the Government and a number of ministries last year, the CMSC worked with each corporation to understand difficulties and proposals, thereby accompanying enterprises to ensure economic efficiency, preserve and develop the State capital.
Evaluating the results of production and business performance of corporations and their affiliated companies, Hùng said there were 16, or 80 per cent, of 19 corporations and groups which made profits in the first half of this year, completing over 50 per cent of the annual plan. Four of the total achieved or exceeded 50 per cent of the annual plan for the State budget.
Regarding the process of restructuring, equitisation and State divestment, Hùng said the committee has collaborated with relevant agencies to deal with difficulties and problems.
"This process has been implemented in accordance with legal regulations and transparency, however it is still slow compared to the plan."
According to Chairman of CMSC Nguyễn Hoàng Anh, the committee has defined its role not only with the task of monitoring, controlling and exercising ownership rights of the State capital, but is also responsible for bridging State-owned enterprises and legislative bodies, drafting and promulgating development policies and strategies.
"The committee will build a transparent, creative and effective business environment in order to promote the overall strength and role of State-owned enterprises as economic leaders contributing to regulating, directing and developing sectors in each period, gaining the objectives of socio-economic and enterprise development," Anh said.
Under a 2018 decree establishing the CMSC, the committee is responsible for managing State capital in corporations and groups that are entirely owned by the State, in joint stock companies and in limited liability businesses with State investment and multiple members.
These corporations and groups were previously run by five ministries, including the ministries of Finance, Industry and Trade, Transport, Agriculture and Rural Development, and Information and Communications. They are now under the management of the CMSC. — VNS