A tropical low depression operating in the eastern offshore Philippines is predicted to develop into this year's eleventh typhoon and hitting the East Sea, warned the National Hydrology Meteorology Forecast Center this morning.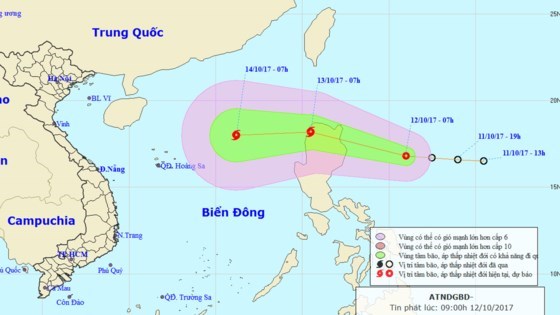 Tropical low depression will develop into typhoon
At 7am, the tropical depression was located at 16.8 degrees north latitude and 126.0 degrees east longitude at around 420 kilometers of the eastward of the Philippines' Luzon Island. The maximum wind near the center gusted 50- 60 kilometers an hour. 
SGGP